Our wood sailboat shelf sitters are handmade in Connecticut and can be personalized with your town's and zip code. If you want to show love for your town and or just like to decorate your home with nautical decor, our sailboat shelf sitters make the perfect home decor accent. You choose the color, size and wording you would like to have painted on your wood sailboat.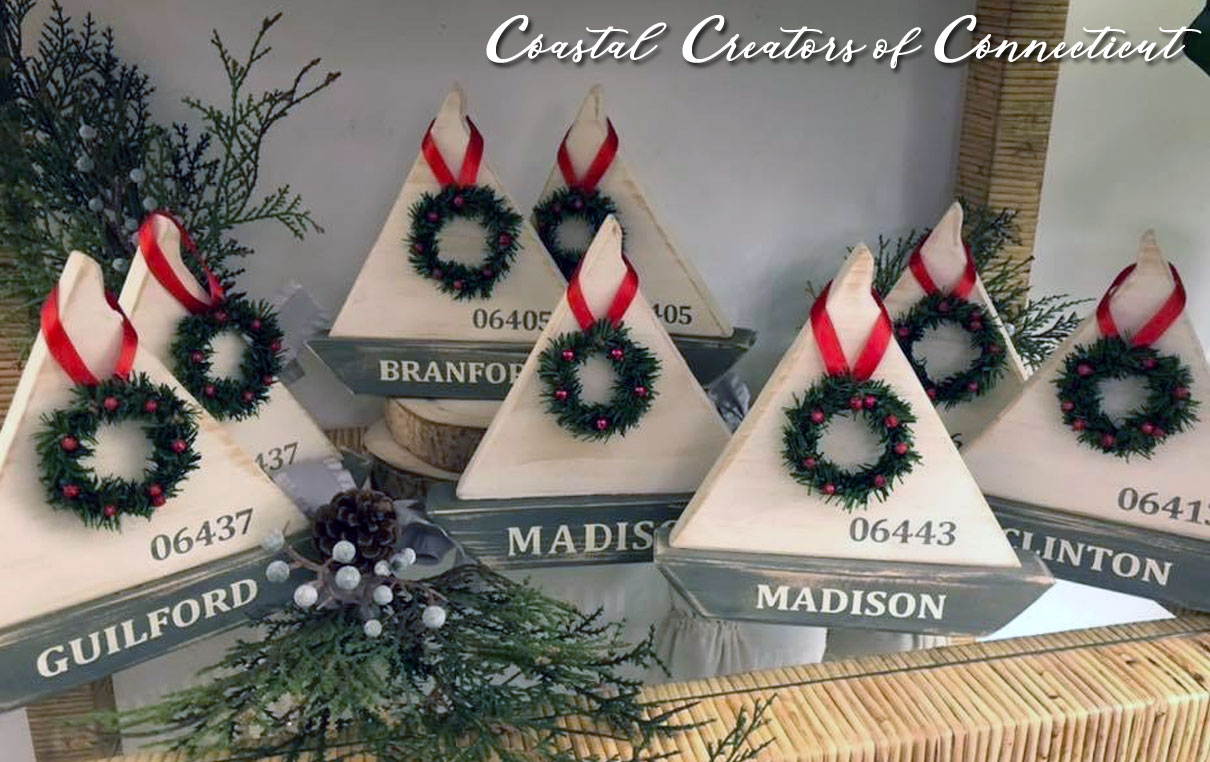 Add a wreath for an additional $1 to give your wooden sailboat a festive look for the holidays.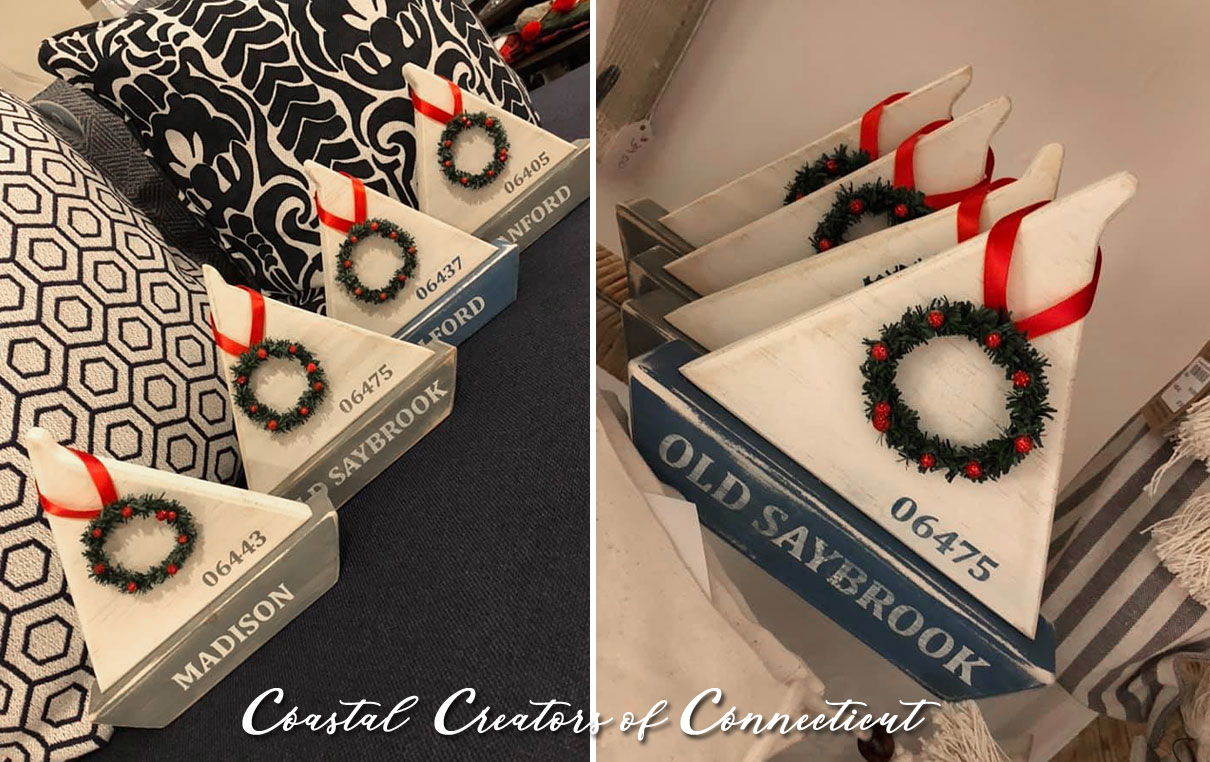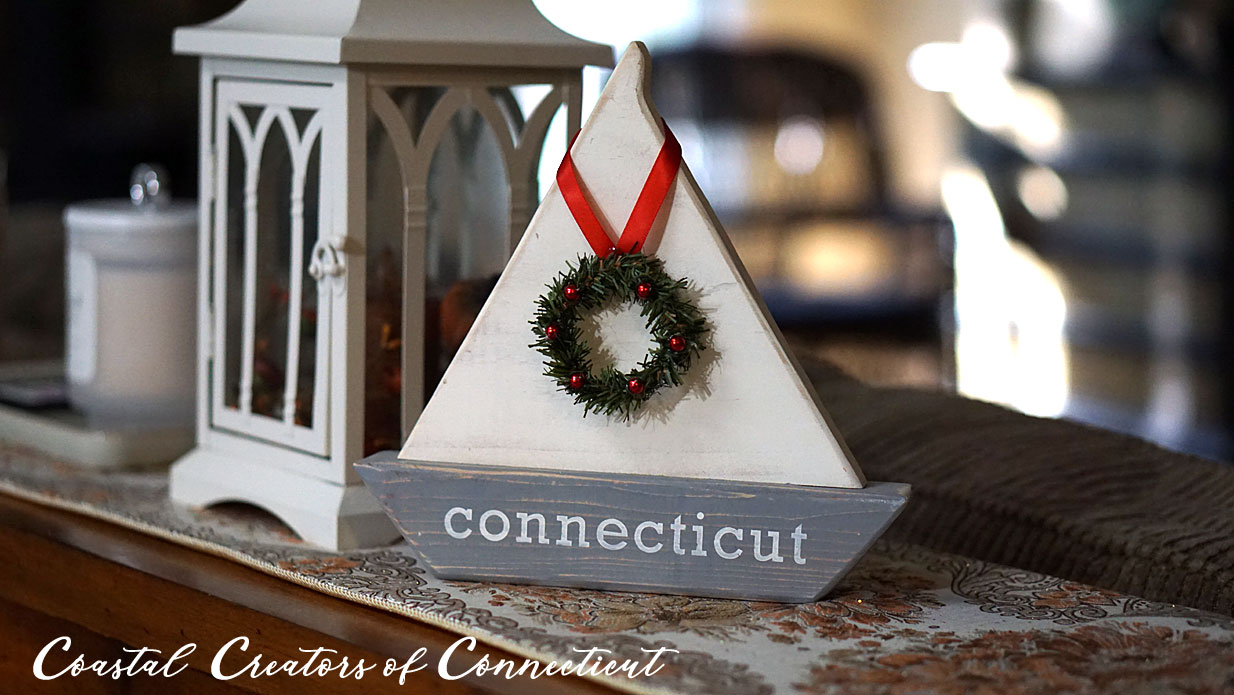 At Coastal Creators, we make handmade wood signs and other handmade wood products. This Nautical Sailboat is the perfect accent for your beach house, lake house, or to sit on any shelf to remind you of your favorite summer vacation.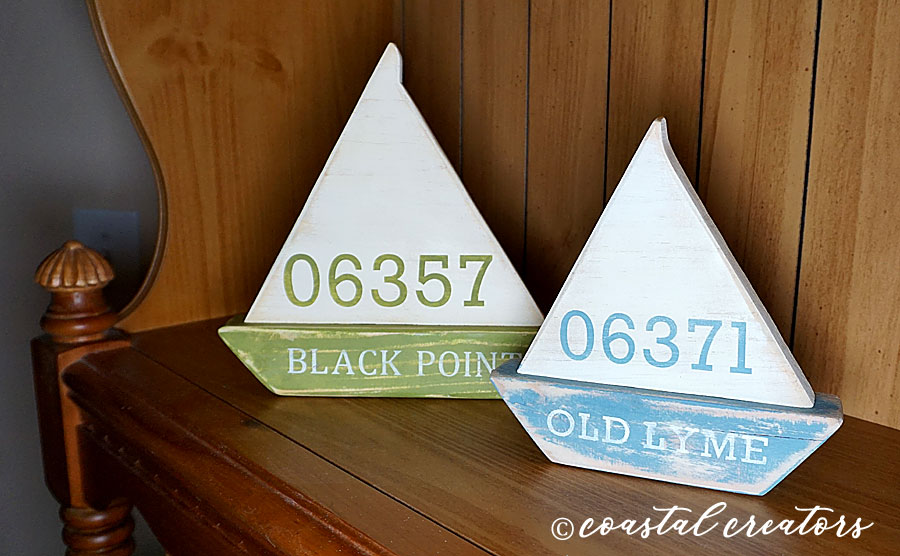 You'll be reminded of long summer days at the beach when you see this handmade nautical sailboat sitting on the shelf.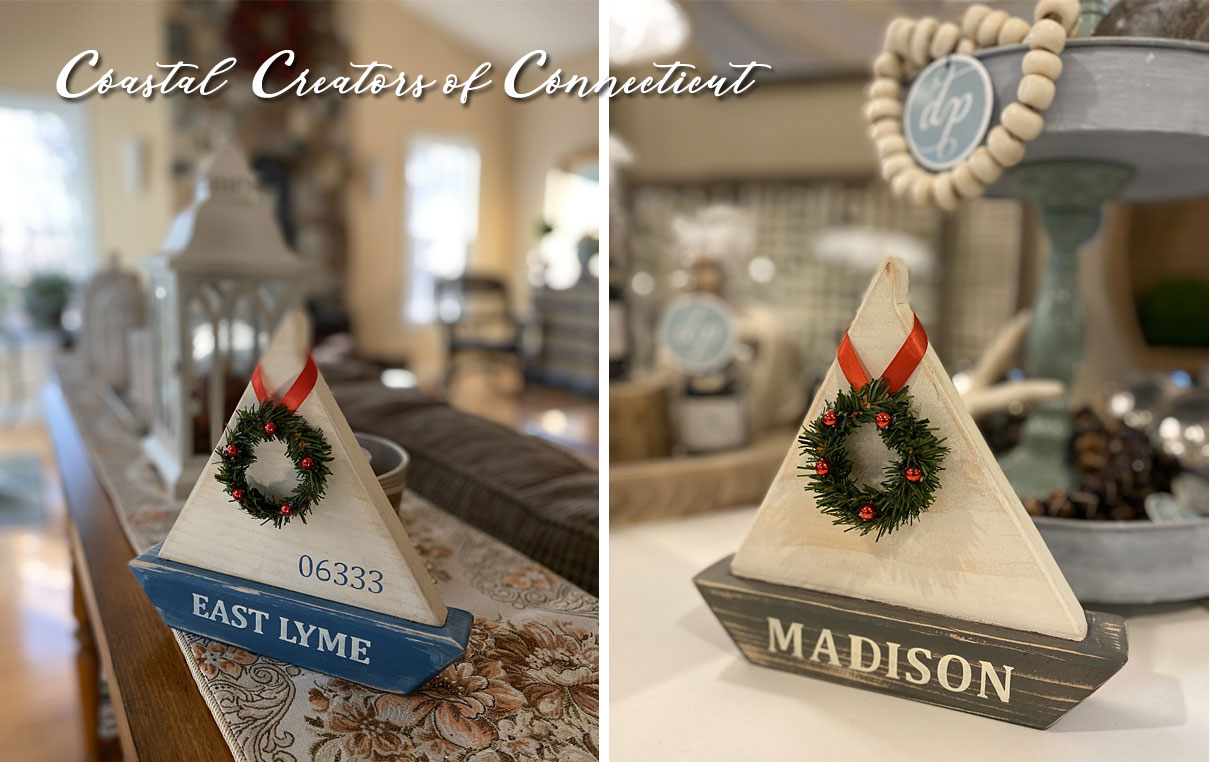 These make unique gifts and you get to decide how your sailboat will look for yourself or the person you give it to.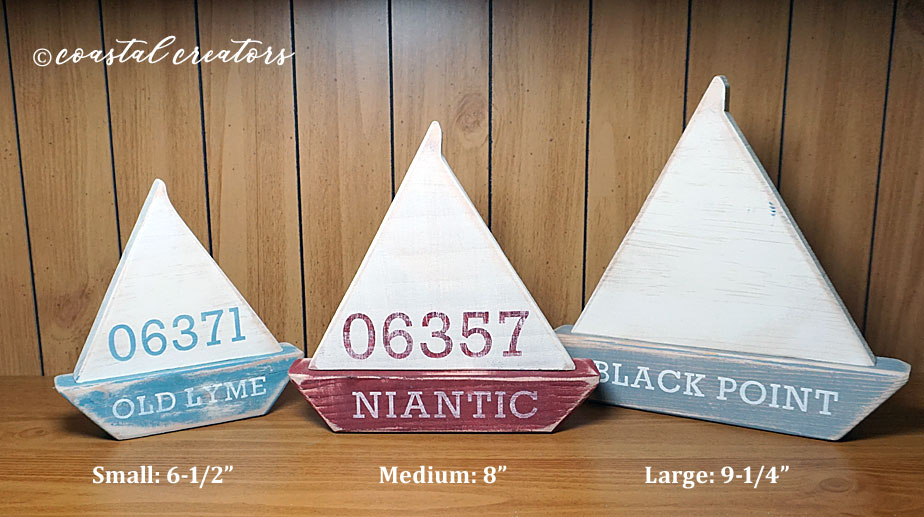 Wood Sailboat Sizes and Prices:
Measurements are from the tip of the sail to the base and from the tip of the boat from the left to right edge. The base is 1-1/2″ deep so it will sit nicely on a shelf without falling over.
Small $15.00: 6-1/2″ x 6-1/2″
Medium $20.00: 8″ x 8″
Large $25.00: 9-1/4″ x 9-1/4″
Super Large $30.00: 10-3/4″ x 10-3/4″ (this size is also good to use as a House Address Sign)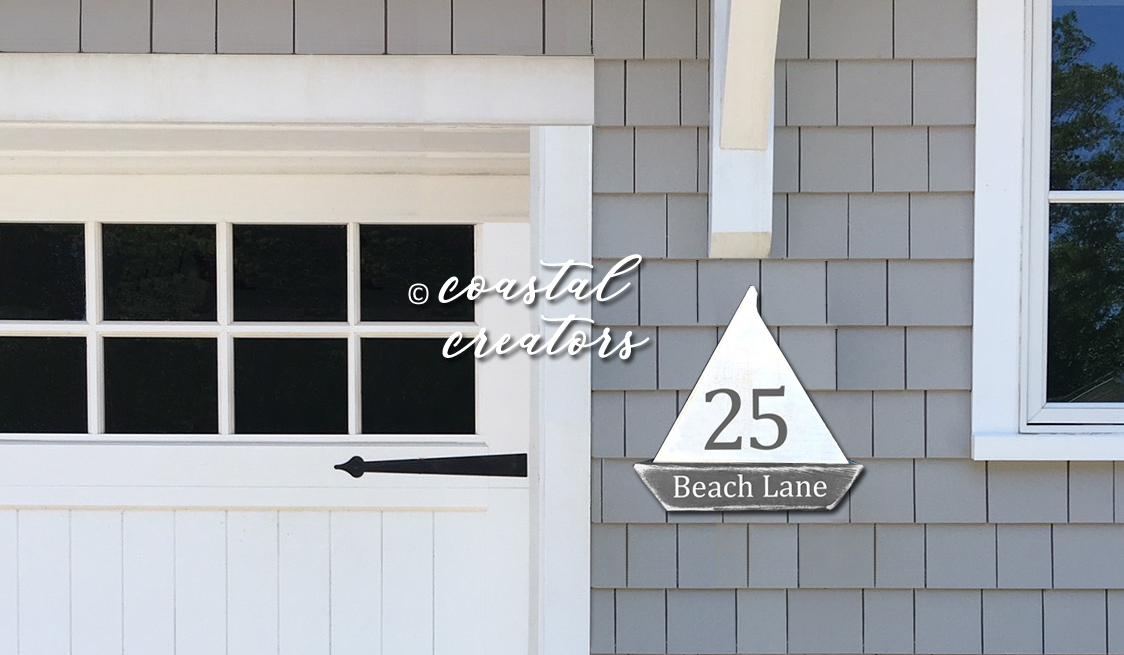 Wood Sailboat Colors:
Sail: we use Antique White for the sail and also for the wording/lettering on the boat.
Boat: you pick the color you like. Popular colors are Colonial blue, sea blue, steel gray, or light gray but you may give us any color you would like your boat to be painted.
Finish: Each sailboat is distressed to give it a unique finish.

Wood Sailboat Wording Ideas:
Here are just some wording ideas to get you started. You can add a word on the sail and a word on the boat or just add one word on either. You may choose to add the latitude/longitude and either the town or the zip code. It's all up to you.
Note: If you are unsure if your wording or numbers will fit, email us first before ordering.
Nautical Wedding Table Centerpieces
These wooden sailboats are also perfect to use as table numbers or centerpieces at a beach or nautical themed wedding or event. Choose one of the popular colors or contact us to match colors for your event.