Tuesday, June 19, 2019 was our first paint party at the Niantic Public House. Twelve students arrived on a very wet, rainy night. The pub was very welcoming to us and provided a bartender for the night. Each student received their sign kit and a beer, wine or soda. Music was playing in the background and the atmosphere was fun and lively. Let's do it again soon!
Students came from right here in town (Niantic) and as far away as Clinton and Salem.
Sign designs varied because each student picked what they wanted to create from a list of designs. Everyone did a great job and more parties and classes are planned for the future.
Paint Party Supplies and Sign Kits are getting ready to be loaded into the car to take to the party.
We had 3 hair dryers to make the drying time go faster.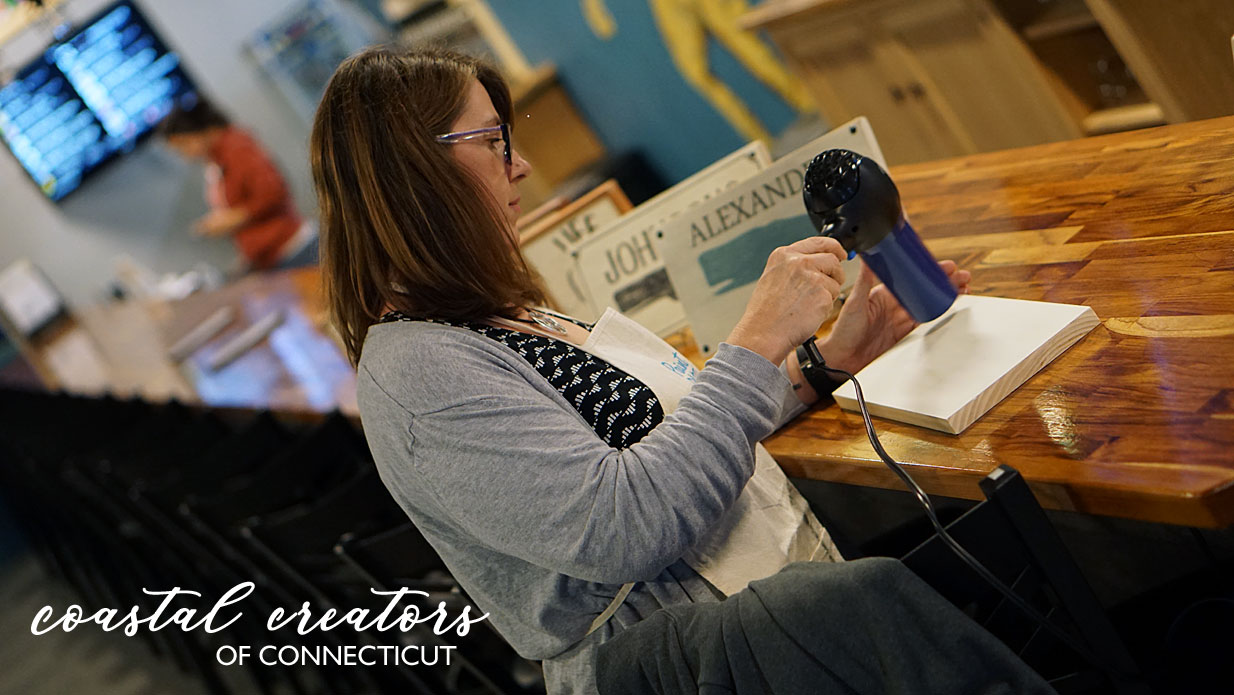 I wish we had gotten a group photo but maybe next time. Such a fun night. Thanks everyone for coming.
Secret Code #1: paintparty