At Coastal Creators, we make handmade wood signs and other handmade wood products. This Nautical Sailboat Garage Door or House Address Sign is the perfect accent for your beach house, lake house, or garage. Show your love of the sea with a sailboat that has your house number and street name on it.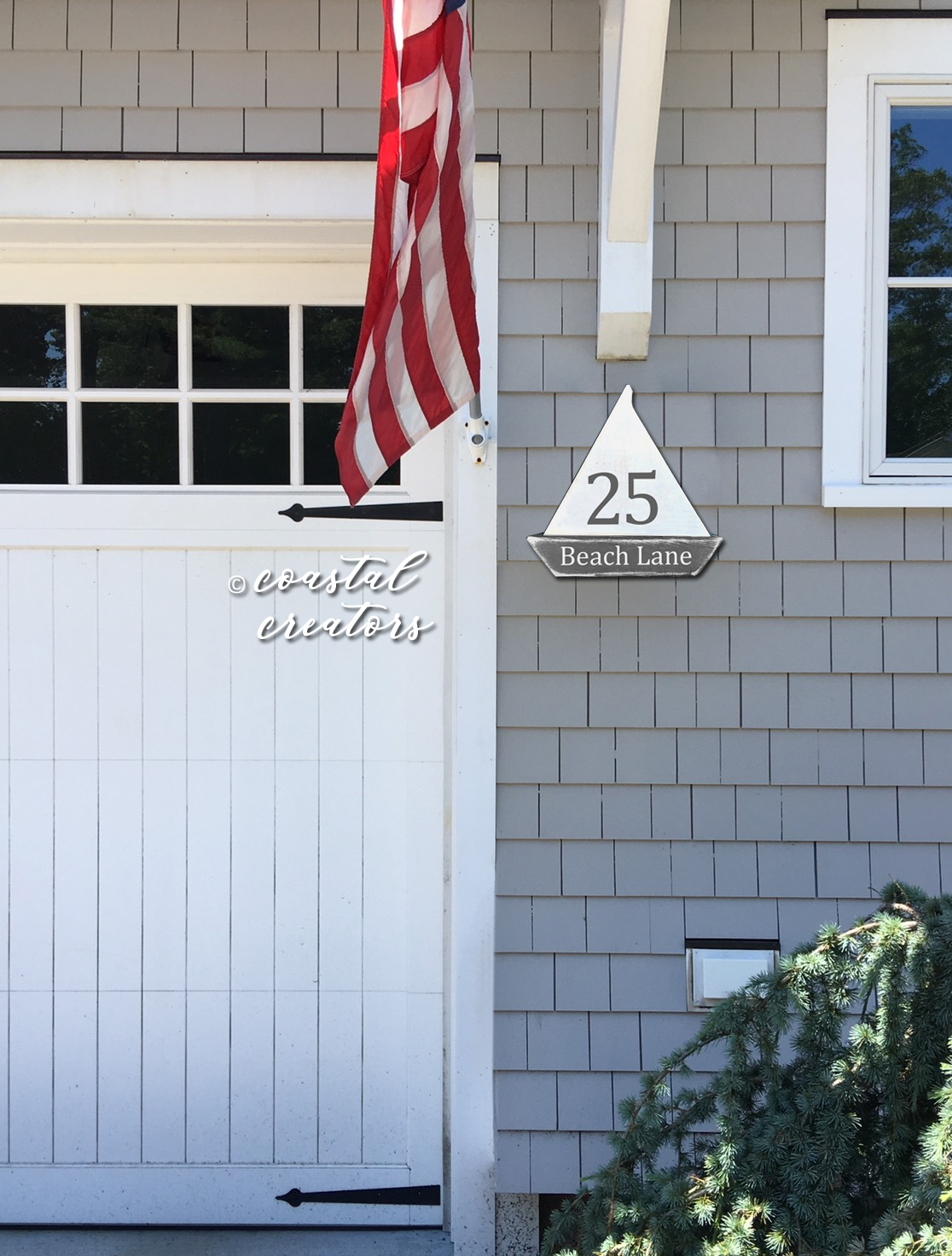 Important! This may not work for house numbers that are more than 4 characters or street names that are very long. The numbers and letters will end up being really small. However, you may email us your address address and we can let you know if it is possible to add it to this wood sailboat address sign.
If you own a beach house this would be the perfect addition. If you don't want to hang it on the outside of your house or don't own a house, you can just sit it on a shelf for decoration. The base is 1-1/2″ wide so it will sit nicely on a shelf. You'll think about fun beach days at Nantucket, Cape Cod or on pristine Florida beaches when you see this cute sign hanging on your house or sitting on the shelf.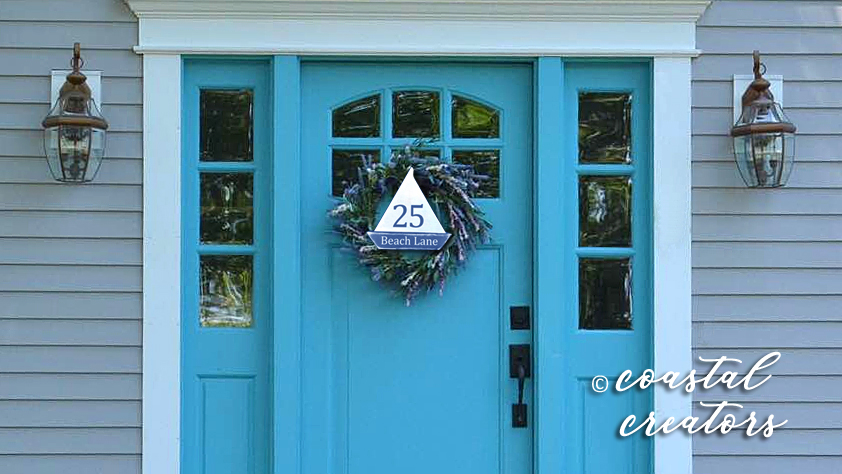 If you win you will give us your street number and street name to add to the sign. If you live in an apartment, rental or don't want to use a house number, we can add your zip code and town.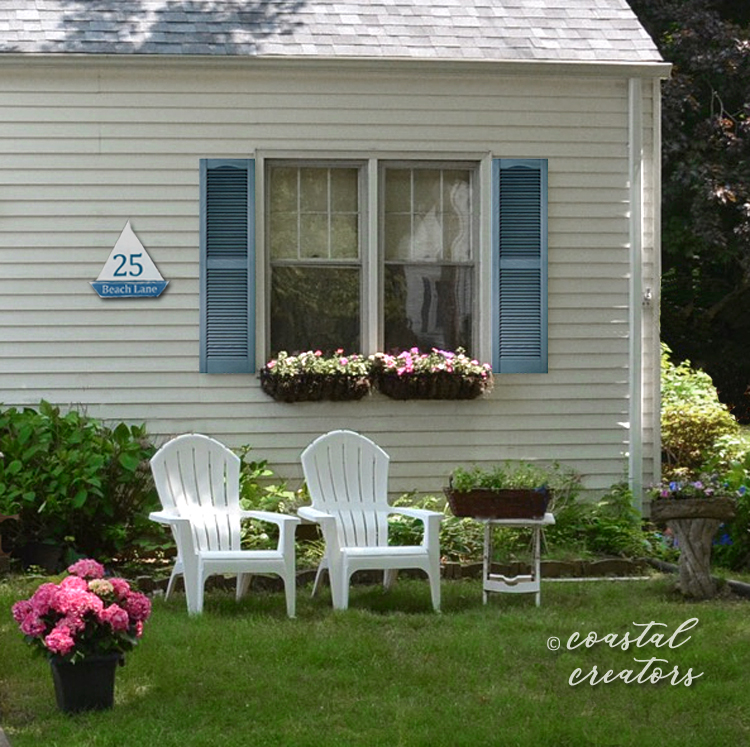 Sailboat House Sign Colors
The most popular colors for our sailboat house sign are Colonial blue, sea blue, steel gray, light grey – but if you have a different color in mind, let us know and we will try to match it.
Sailboat Decor
You don't have to hang our Sailboat house sign on your house. Here's an idea – add it to a wreath or wooden ship's wheel and place it on the door or wall!
Sailboat House Sign Size
Our personalized wood sailboat house sign measures 10-1/2″ at the widest point on the boat. The whole piece measures 10-3/4″ high from the tip of the sail to the bottom of the boat. These signs come with a triangular hanger on the back to make it easy to hang. The base of the boat sits approximately 1/2″ in the back of the sail. The base is 1-1/2″ wide.
The wood has been distressed to give it an authentic nautical look. Since this sign is designed to go outside, we have finished it with a clear acrylic lacquer.
Personalization Info Needed for Purchase: Provide the number and street name. We also need to know the color you would like for the boat and numbers. We use antique white for the sail. This piece is distressed.
Note: If you have a very long street name or more than 4 numbers it may not work for this product. Contact us for help before ordering.
Cost: $25.00 each