Create a personalized Rustic Monogram palette wood sign to hang on your wall that shows your last name and year established which could be the year you got married or maybe the year you moved into your house – you can decide what the date means. This palette wood sign measures approximately 12″ square and is made from multiple wood pieces without a frame. Paint the large letter black and the words antique-white to match our examples or use whatever colors you like. This sign has one triangular hanger on the back (see below).
Personalization Info for Class Registration: Please provide the name and the year established when you sign up. The initial will be the first letter of the name.
Note: The placement of the "Established" date will be in a slightly different place for each name. We move it to the optimal location for the name. See examples below.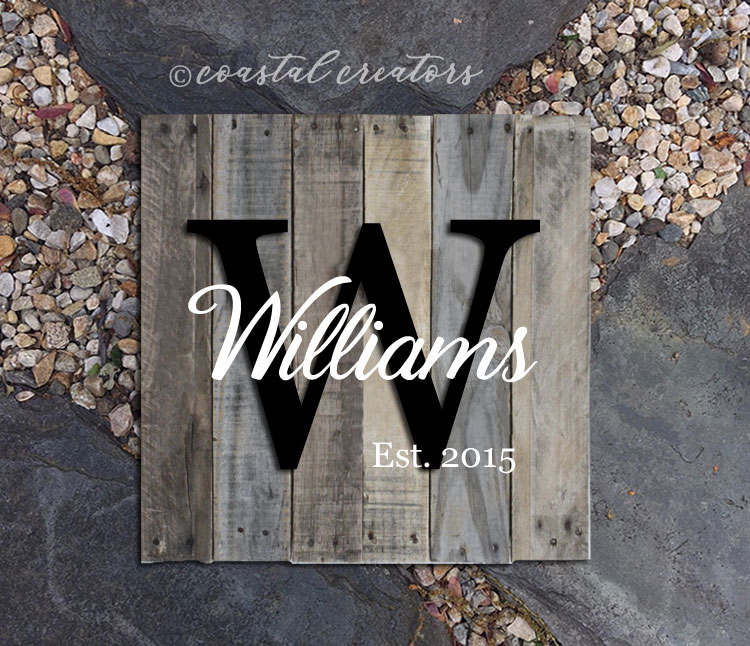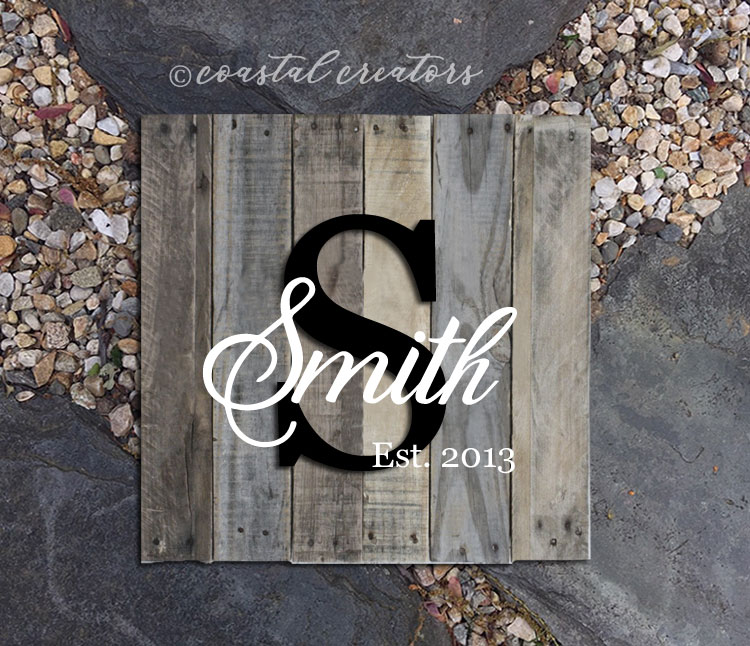 This is what the hanger will look like on the back.