We have a patio outside our kitchen and have been wanting to put a planter bench there for a long time but didn't want to spend the money to buy a good quality planter. Good quality planter benches can run upwards of $1,000. Yes, you can get a planter bench for $100 that is made out of plastic but we wanted a solid wood planter bench. And yes, you can buy wood planter benches that might cost around $400 to $500 but we wanted a triple planters with 2 benches and weren't ready to shell out $1,000! So when this happens, what is there to do about it? Make it yourself of course!
You can build this solid wood, triple planter with 2 benches for just around $200! It's exquisite and you will be the envy of the neighborhood. Create a gathering place in your backyard. Good quality planter benches can run upwards of $1,000 of this size but you will own a solid piece of outdoor furniture for a fraction of the cost.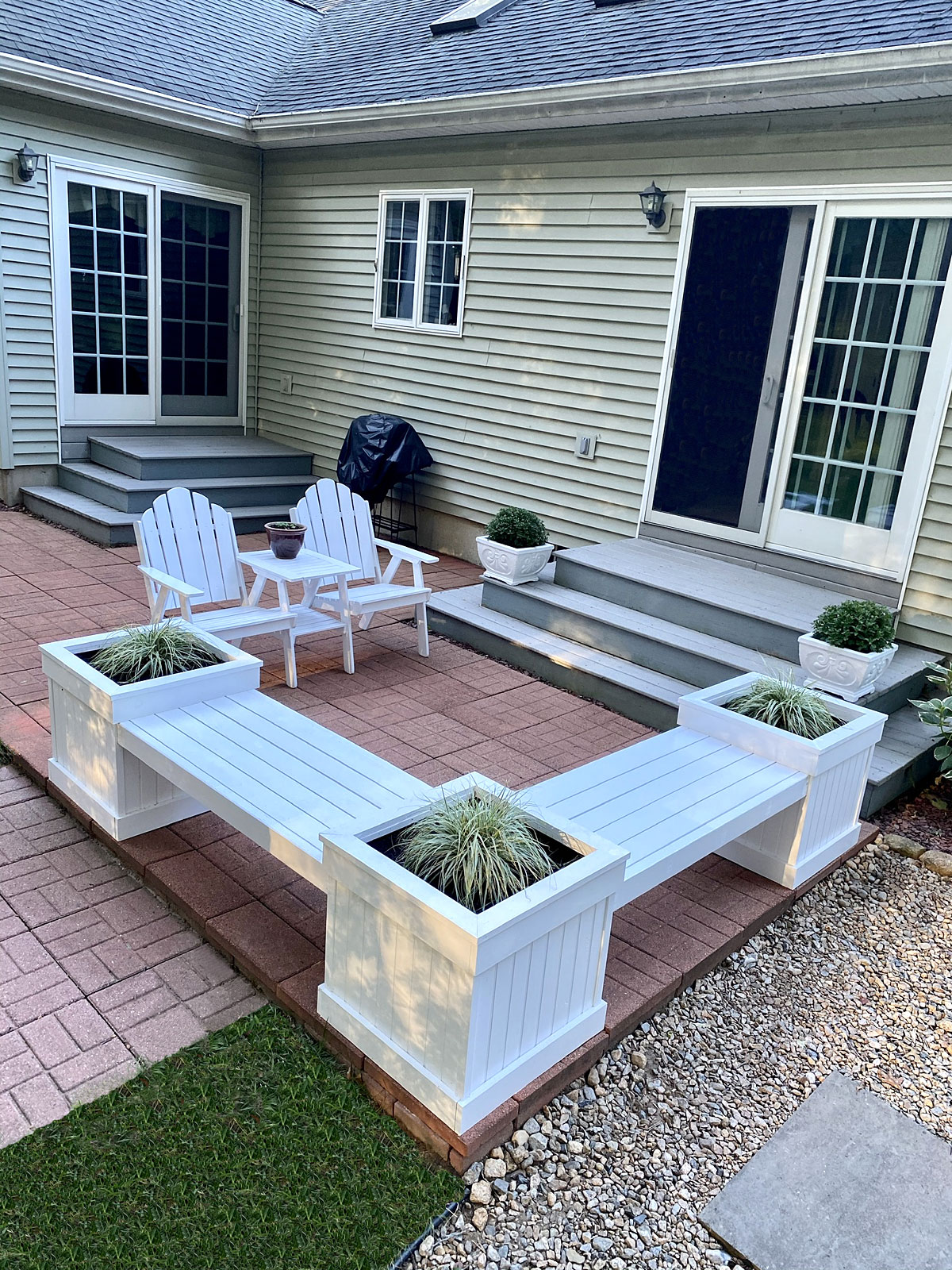 Following the MyOutdoorPlans.com Planter Bench Plans, we built this planter with two benches and 3 planters. We painted everything white to make it stand out on the red brick patio. We also have a two-seat bench that is white and two small white concrete planters that are white so the white paint brings the whole space together nicely.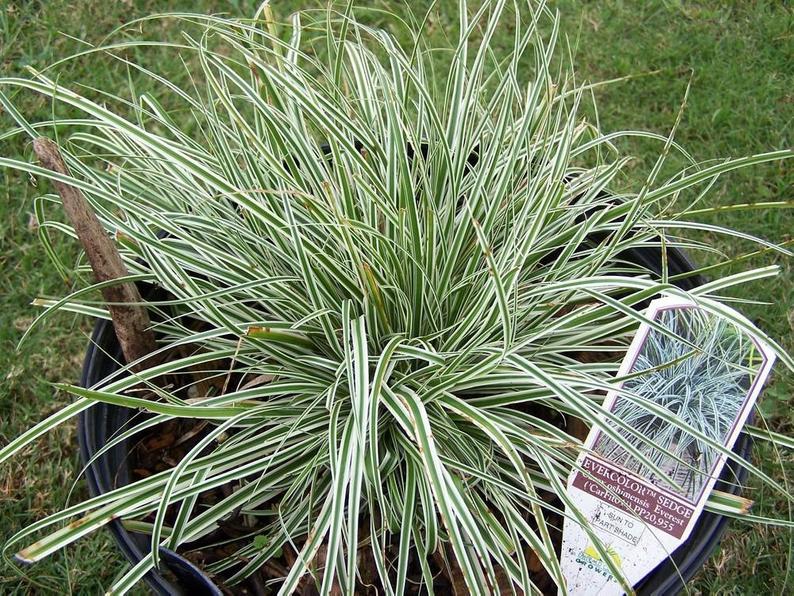 We purchased "Everest" Sedge Grass to put in each of the planters. The variegated green and white leaves look fantastic against the white planters.
You can follow the bench-making plans at MyOutDoorPlans.com to create these outdoor planter benches.
Materials We Used
(12) 8' tongue and grove pine boards
(3) 20 inch square pieces of 5/8 inch plywood
(11) 1"x4"x8' pine boards
(4) 2"x4"x8' boards
(3) 1"x3"x8' pine boards
(3) solid wood corner guards
1-1/4" wood screws
2-1/2" wood screws
2-3/4" wood screws


We used Zinsser BIN cover stain because we used knotty pine. Zinsser's covers the knots and doesn't allow them to bleed through the paint. The painting process is probably the longest process in this whole project because we used three paints – primer, Zinsser layer and 2 coats of Rust-Oleum.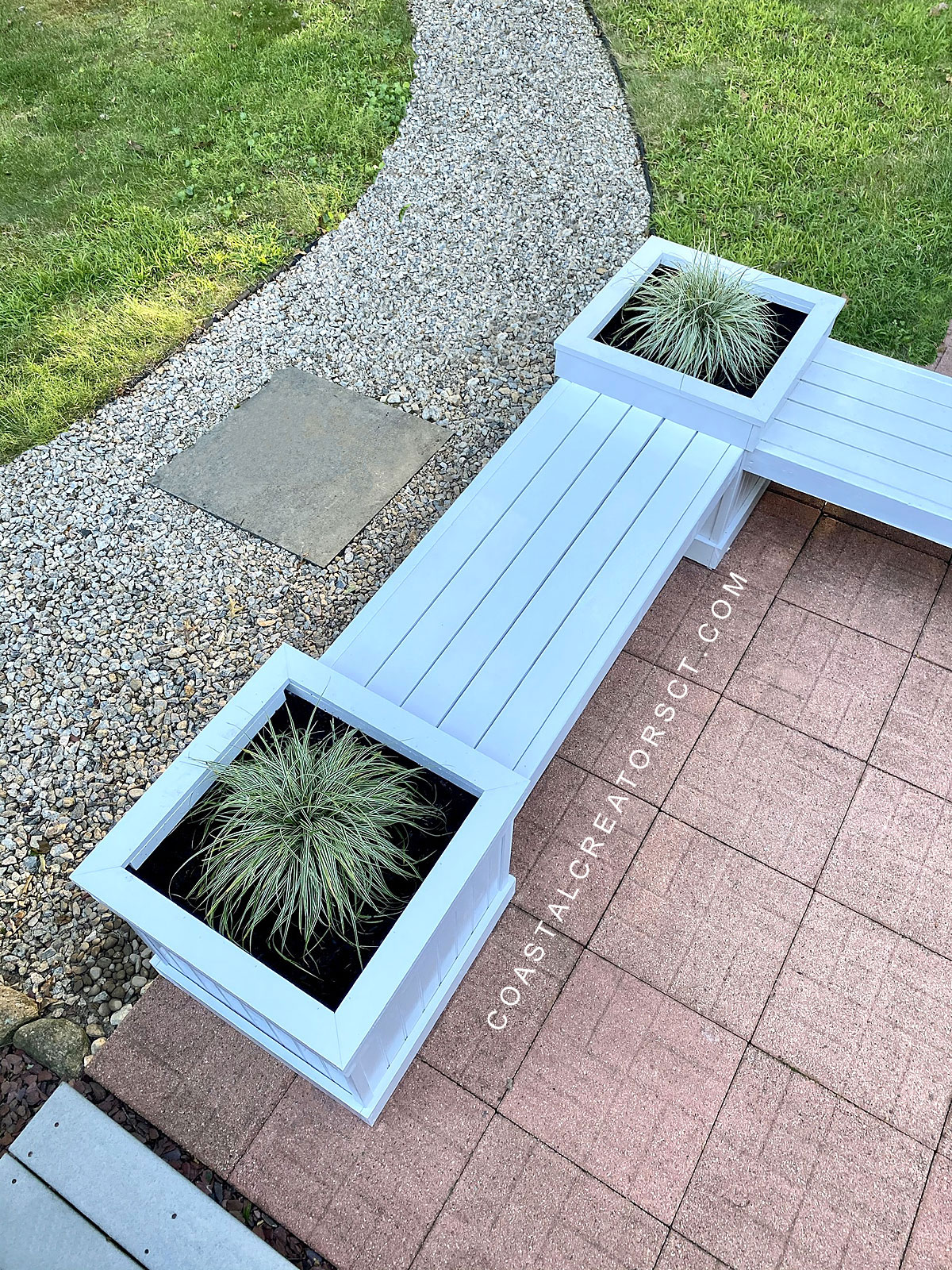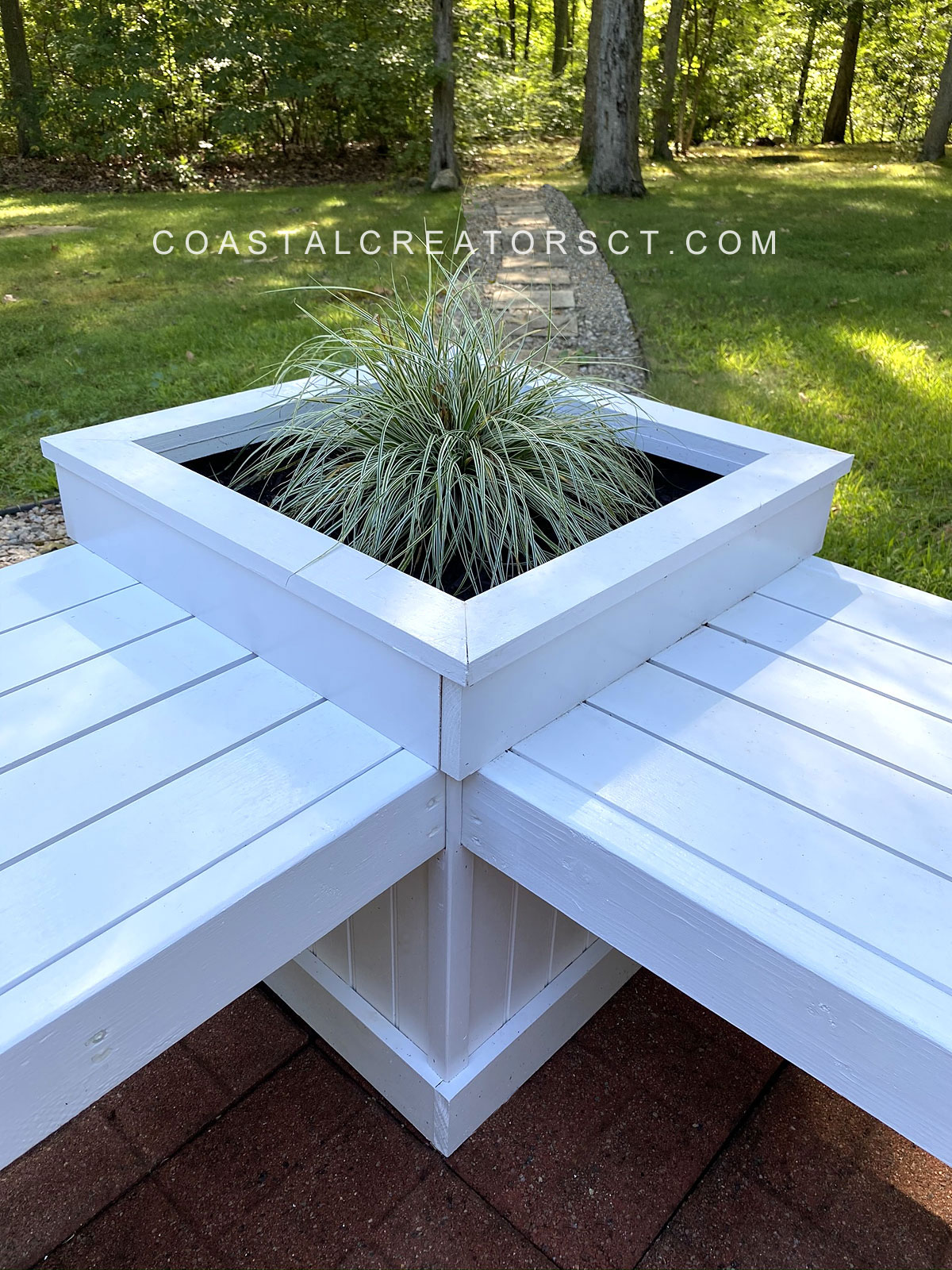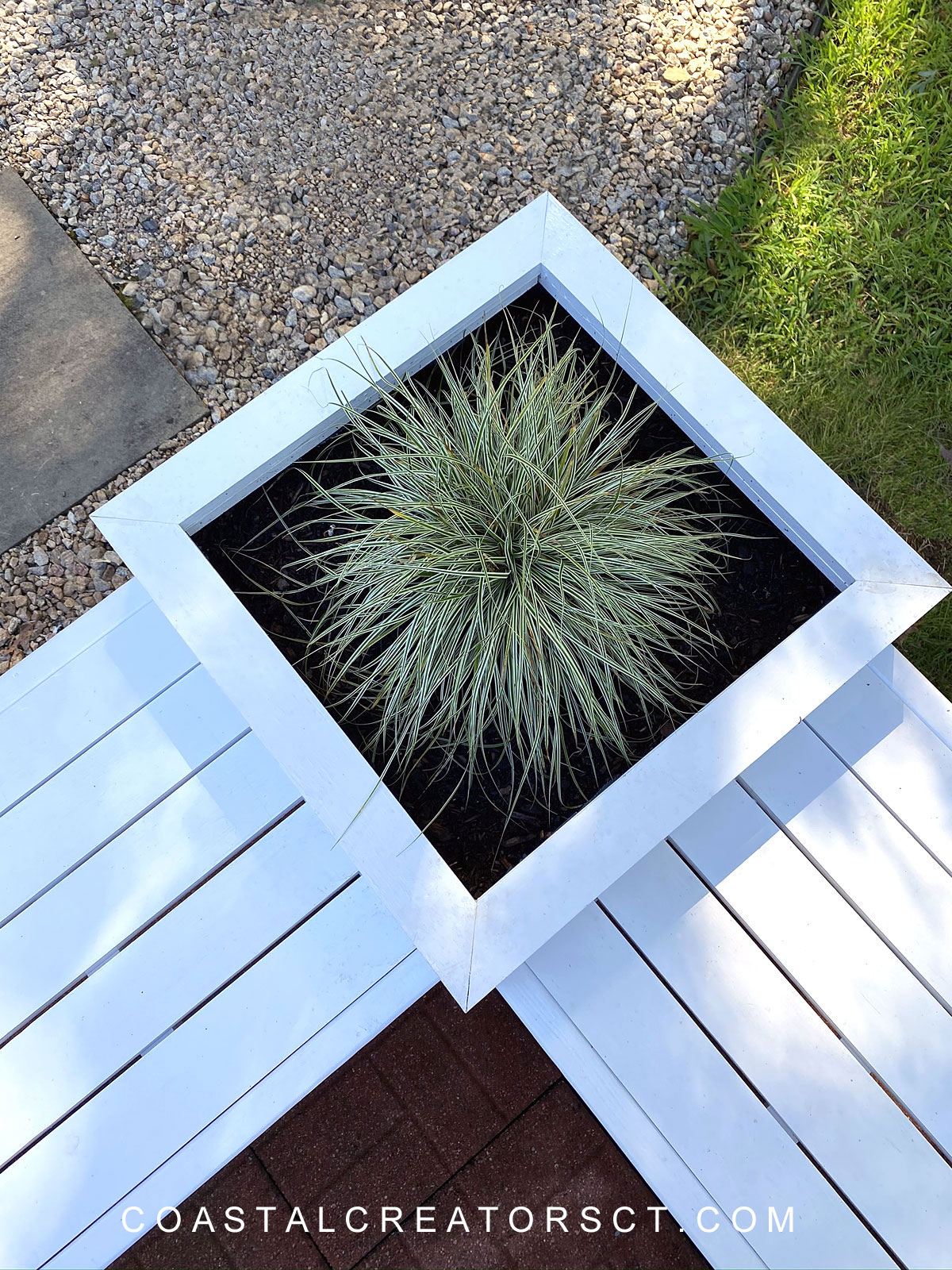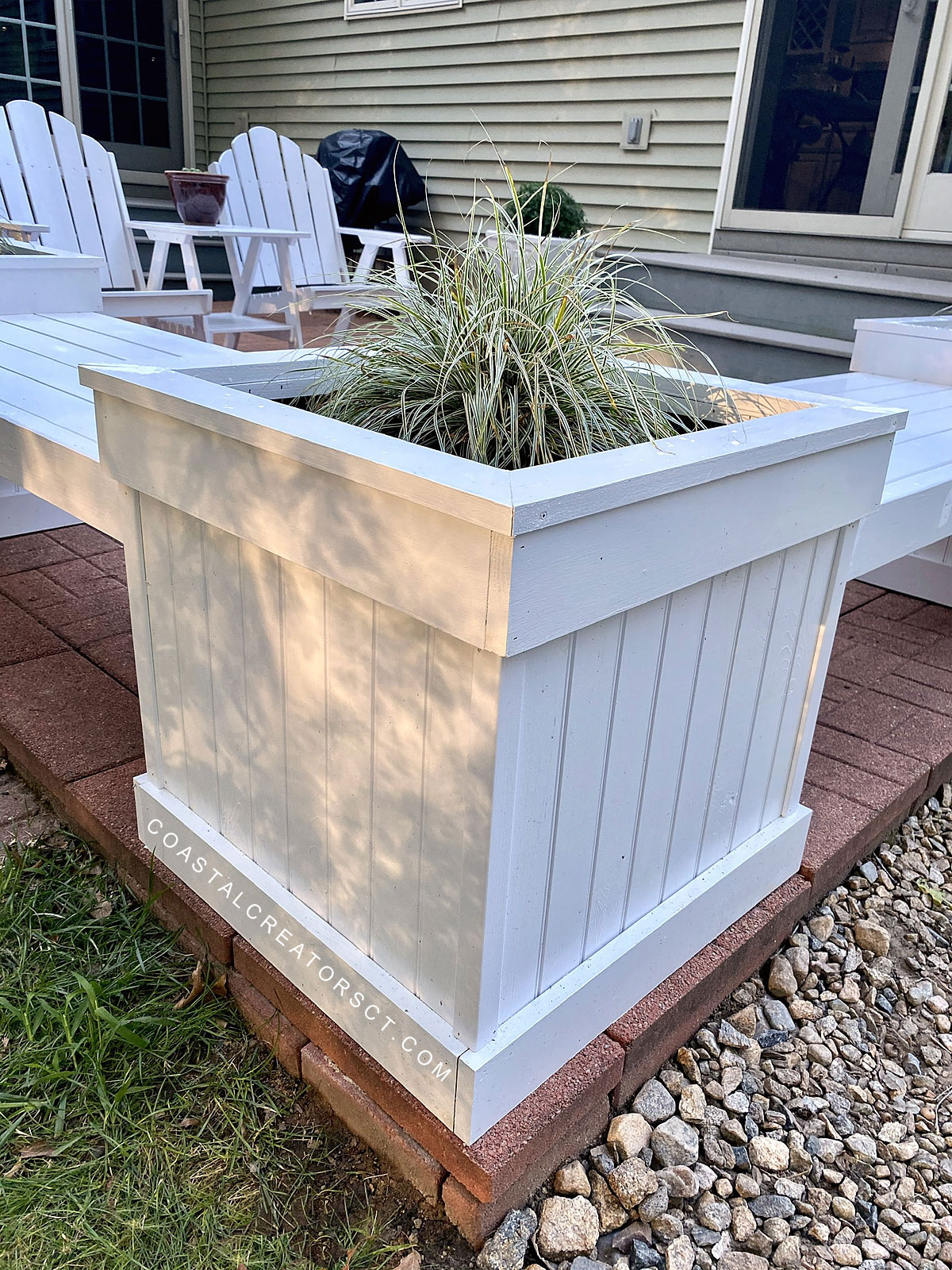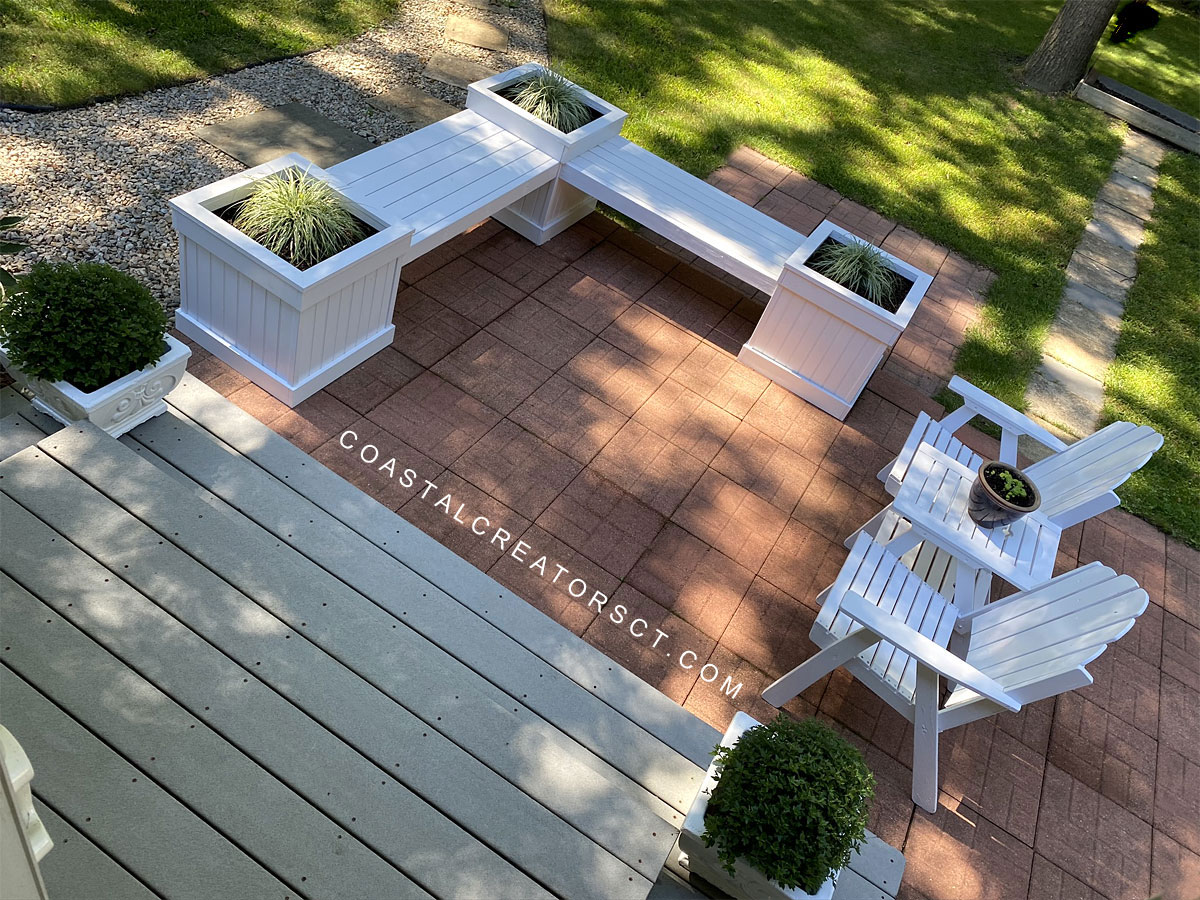 It took just about one week working part-time to create one bench and two planters.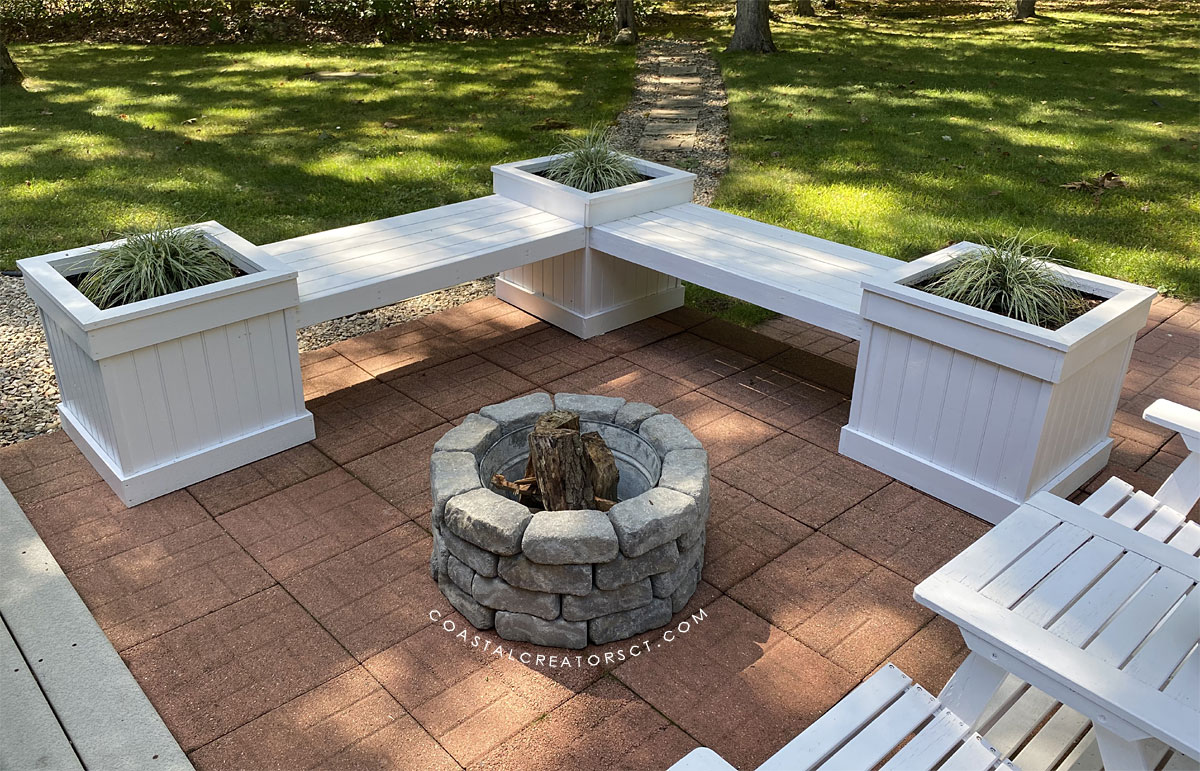 After we finished this project, we built a fire pit to put in the center of the patio. This fire pit only took about one hour to create. We have full written instructions to build your own fire pit on a companion video on our YouTube channel.