When Spring comes we think about the birds and wildlife coming back into our yard. Birds will be searching for places to nest, hatch their eggs, feed their young and you can help by building a wood birdhouse or wood nesting box.
When deciding what birdhouse design is best for the birds in your backyard, take into consideration that every bird is different. A birdhouse with a small hole may not be suited for a larger bird that needs a larger opening.
Wood Birdhouse Sizes
Value Home Centers not only has a Free Bird DIY birdhouse using just one board, they also came up with a chart to give you an idea of the sizes needed for a variety of birds.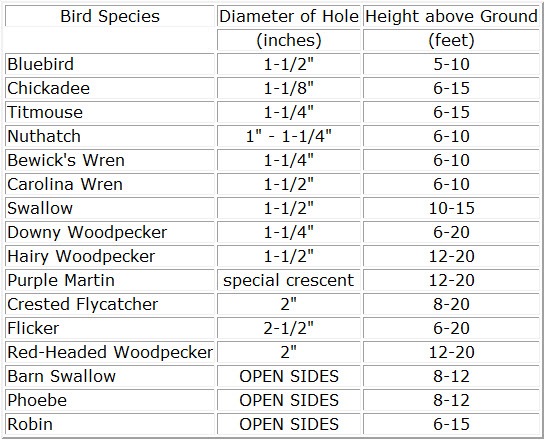 For a different kind of birdhouse, check out these 10 Free Birdhouse Plans from Fresh Patio. You will be able to build one of these birdhouses for just around $3 by using a single 4″ x 6′ wood plank from your local hardware store. There is nothing complicated and you can even use a hand saw to cut the boards.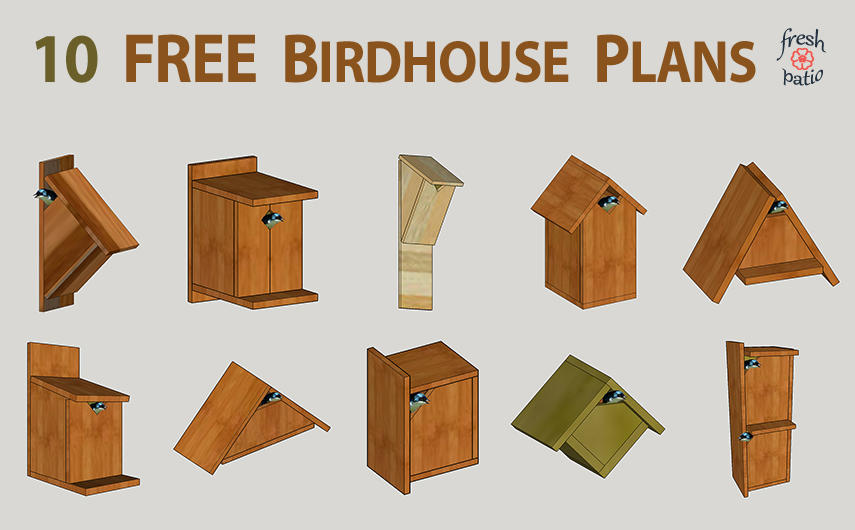 Build a Bluebird House
Fanning Sparks will show you how to build a proper Bluebird house. Even if you don't have any bluebirds in your yard, chickadees and wrens may also choose to nest in this birdhouse because it is just the right size having a 1-1/2″ opening that only allows for small birds to enter.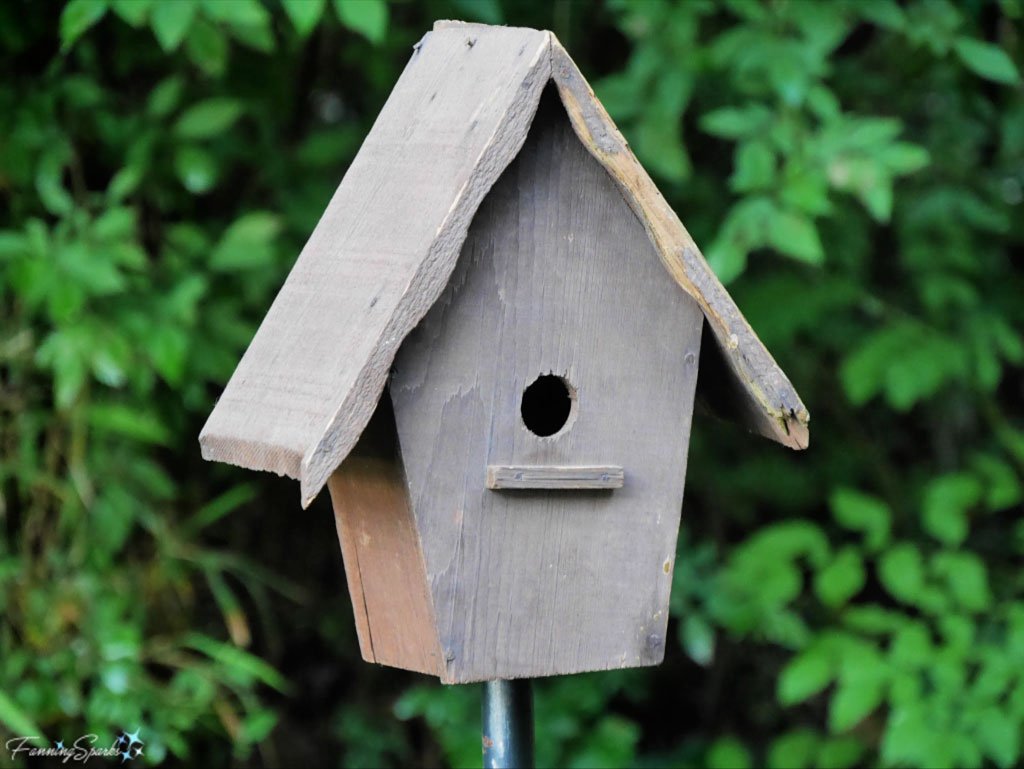 Build a Cedar Fence Picket Birdhouse
The Cedar Fence Picket Birdhouse by Ana White can be built for just $2 using a cedar fence picket. This also makes a good kids project or a fun group project. She also offers free plans for a Modern Cedar Birdhouse that can be nailed to a tree.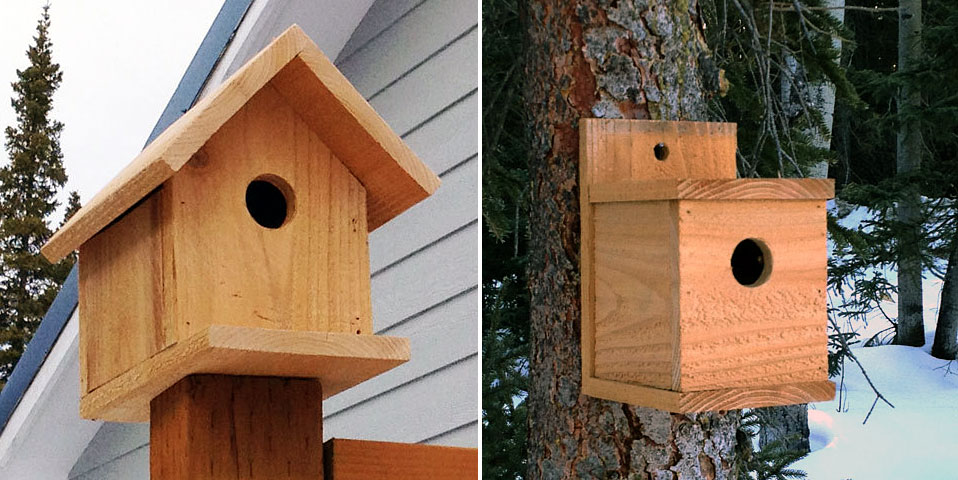 Build a Simple Birdhouse
Shelly from 100 Things 2 Do in Canada used Ana White's birdhouse plans and changed it up a bit to create her own unique take on simple birdhouse plans.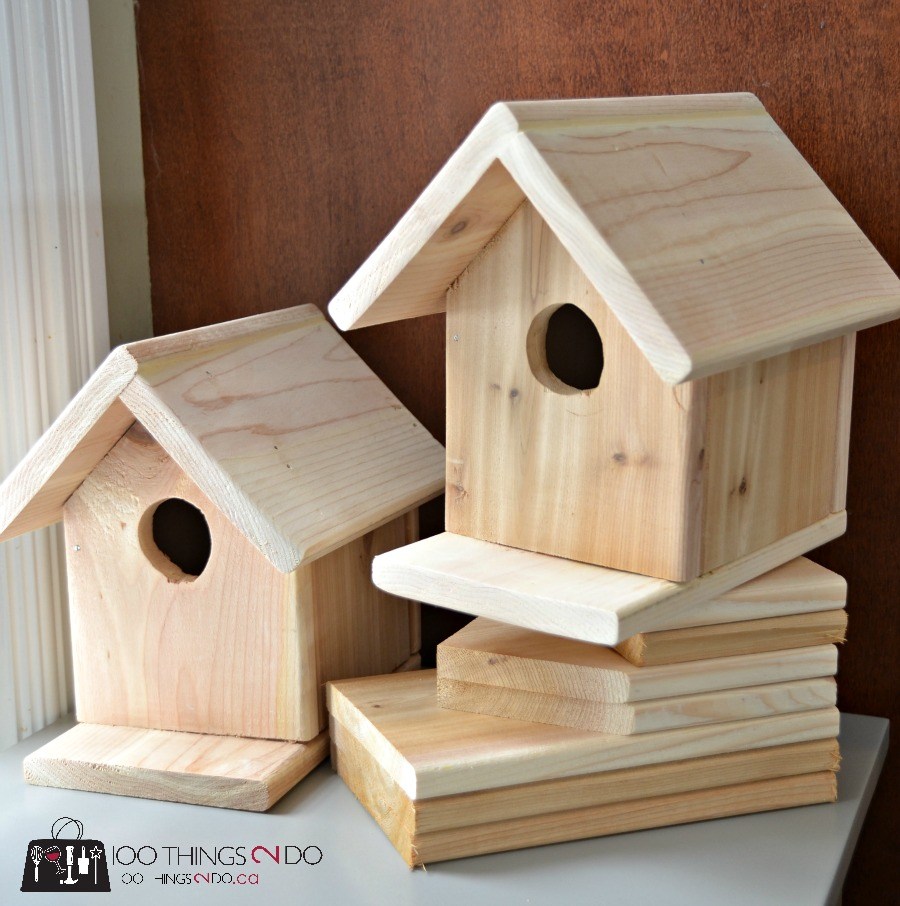 Build a Sparrow Bird Box
If you have sparrows in your area, you may want to consider building a Sparrow bird box. This birdhouse is placed under the eaves of your house because sparrows often nest there.

Build a Cardinal Nesting Box
Cardinals are beautiful birds with their brilliant red feathers. You may want to build a Cardinal nesting shelter birdhouse. This can also be make out of one single fence board. The best location for a Cardinal box will be to place underneath the overhang of the house and about 6 feet or higher to prevent predators from attacking it.
Similarly, robins also like to nest in open boxes. By building them a nesting shelter you will give them some added protection while they raise their young.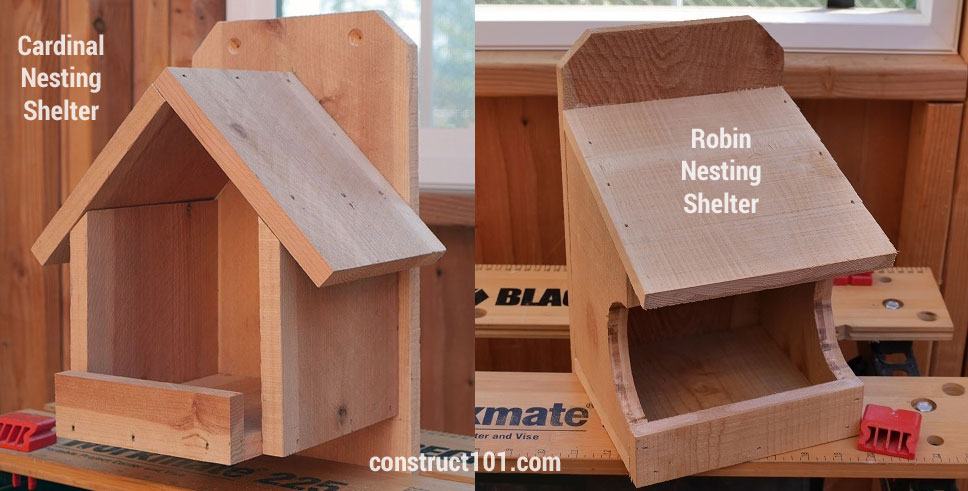 Build a PVC Birdhouse
For an even more unique style of birdhouse, Bill from Suncatcher Studio came up with an easy way to use PCV piping to create fun and unique birdhouses. PVC is cheap so this is a good material to use for your next birdhouse build.