Birdhouses are functional but they can also be decorative. We like to paint, use broken china, tiles, embellishments, flowers, and even dollhouse shingles for the roof of our birdhouses. There are so many creative ways you can decorate a birdhouse. Let us give you some ideas.
Let your imagination run wild with these painted birdhouse ideas. Bright colors and fun designs will bring your birdhouse to life and fill your garden with color and flair.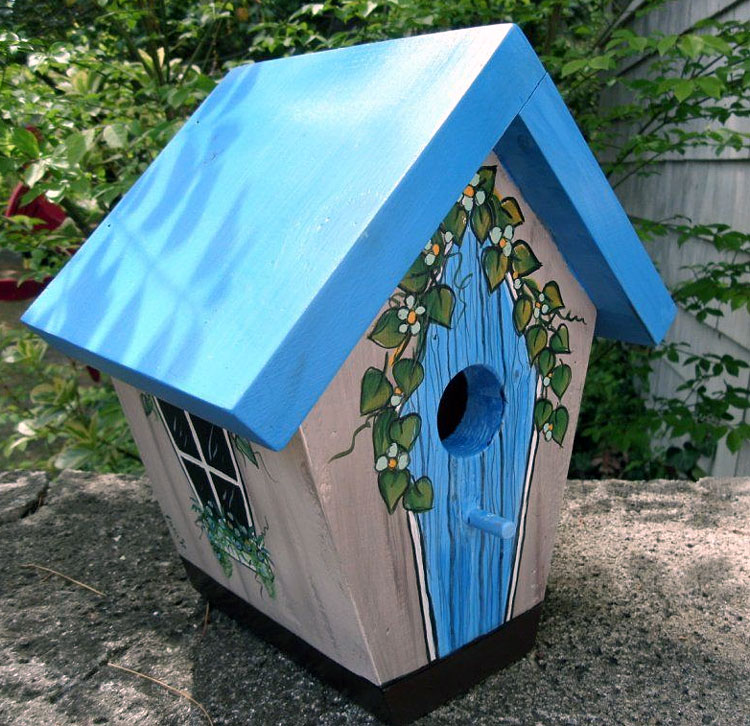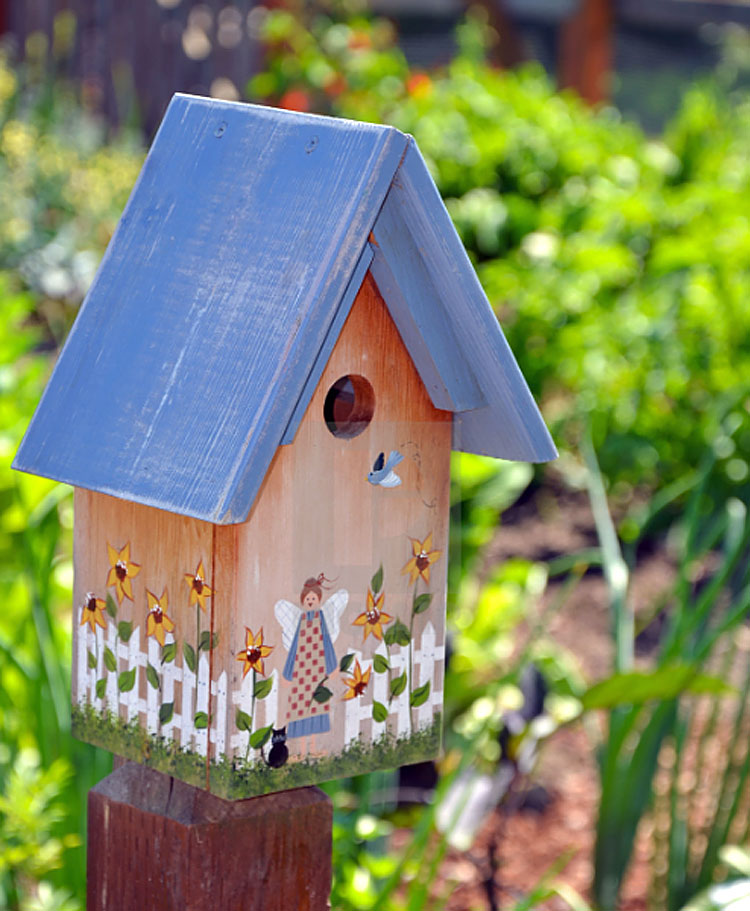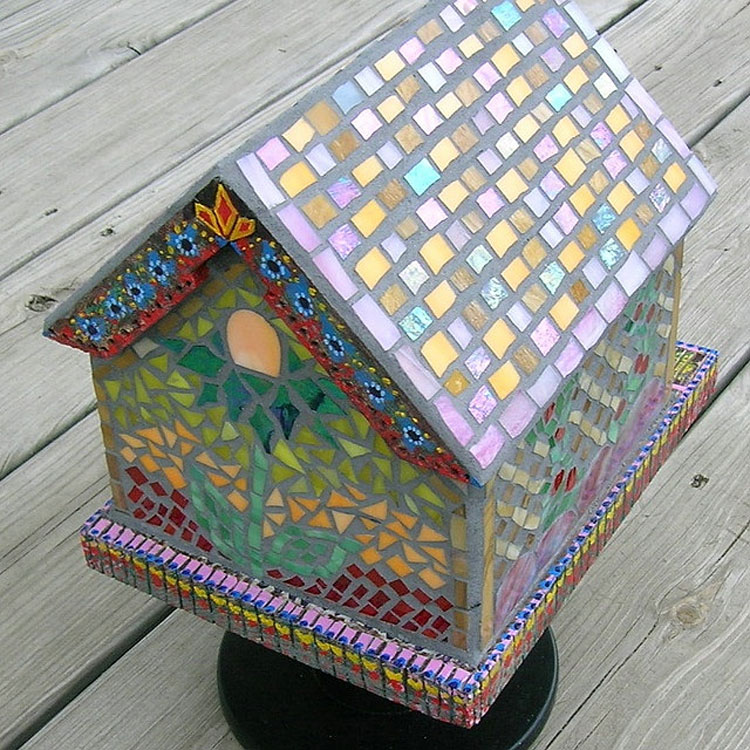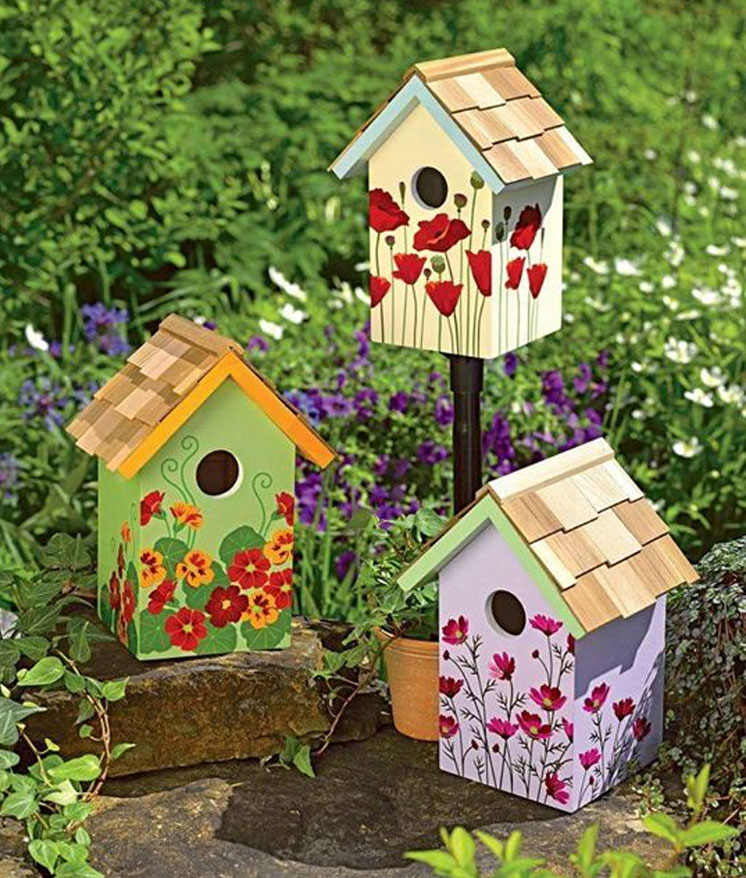 Bright and whimsical colors make this birdhouse a great addition to any garden, indoors or out!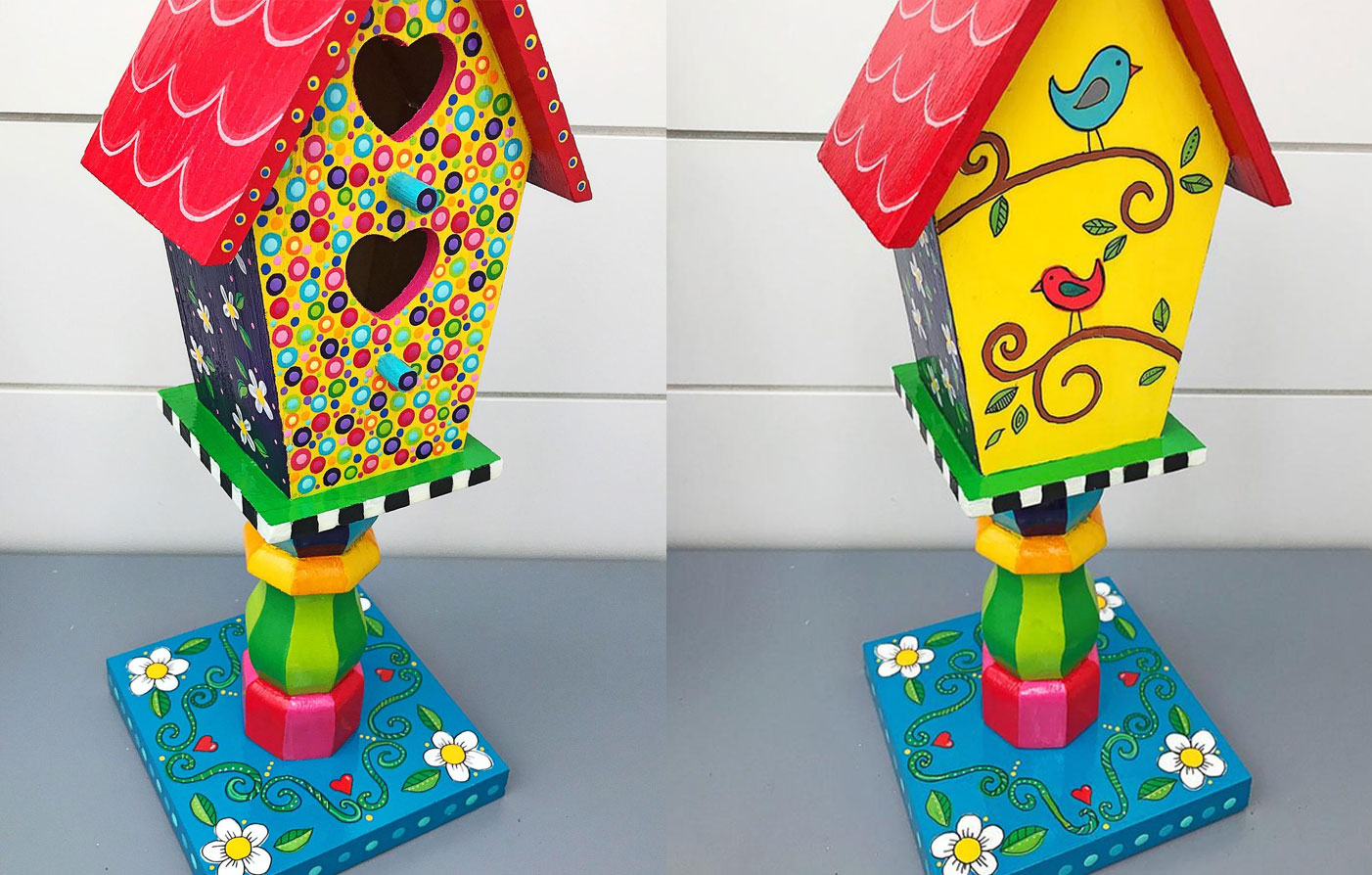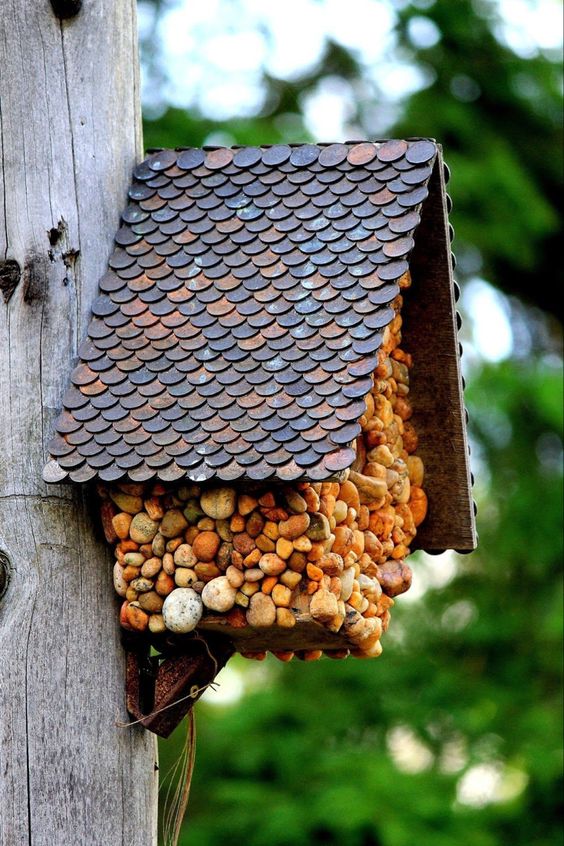 Have you ever thought of using coins or stones to decorate a birdhouse? These birdhouses utilize stones and coins to decorate roofs and walls. These DIY birdhouse are embellished with stones and a roof made out of pennies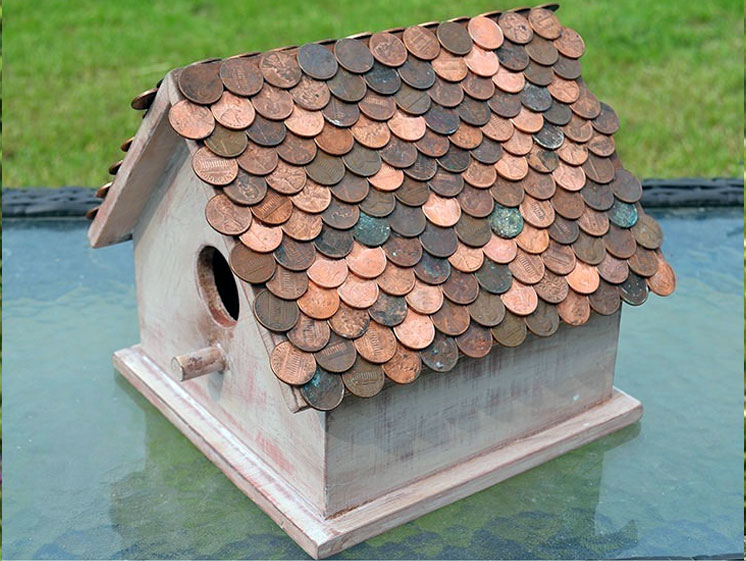 Repurpose those old pennies you have lying around and use them to add a roof to a birdhouse. The copper will age over time and turn a nice patina shade. This rustic birdhouse is definitely something fun to create.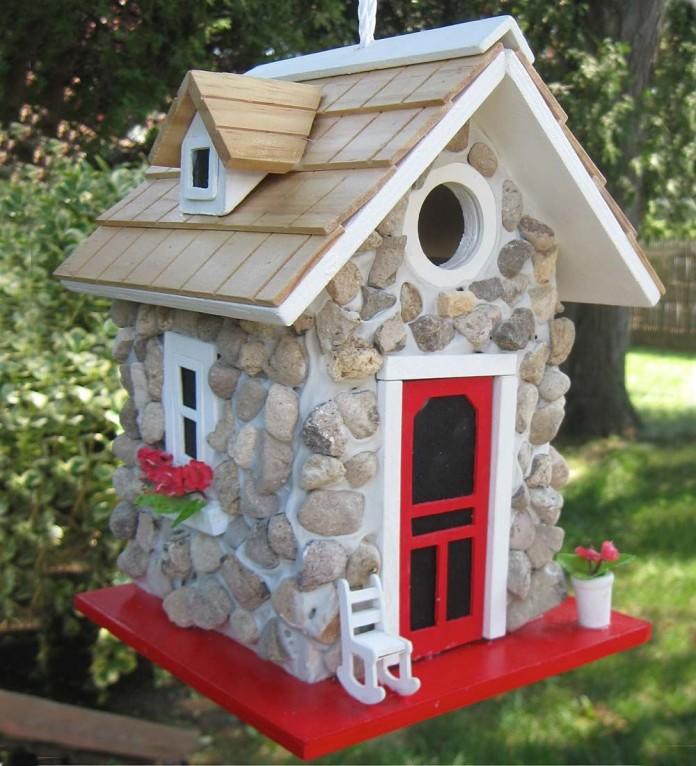 How cute is this rock bird house with it's flower pot. rocking chair, screen door, window box, side window, and dormer roof window added as embellishment. The birds will want to move right in!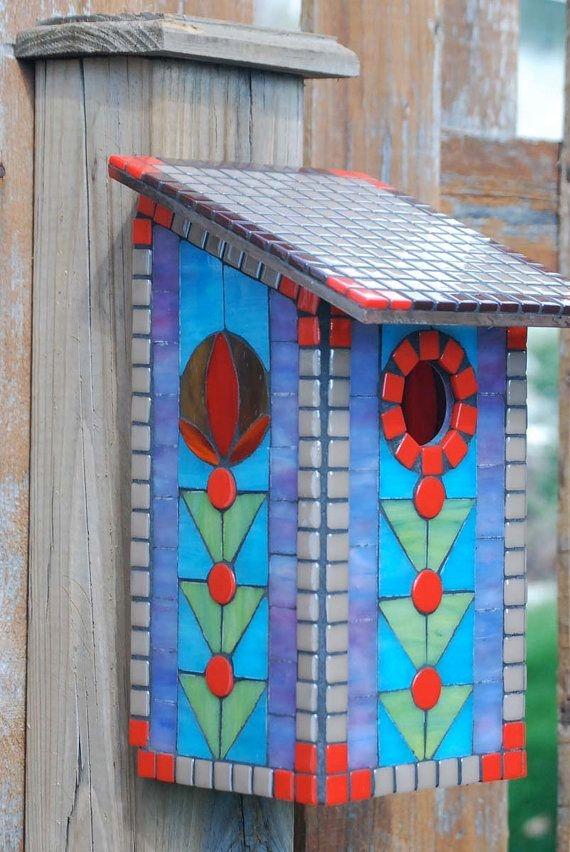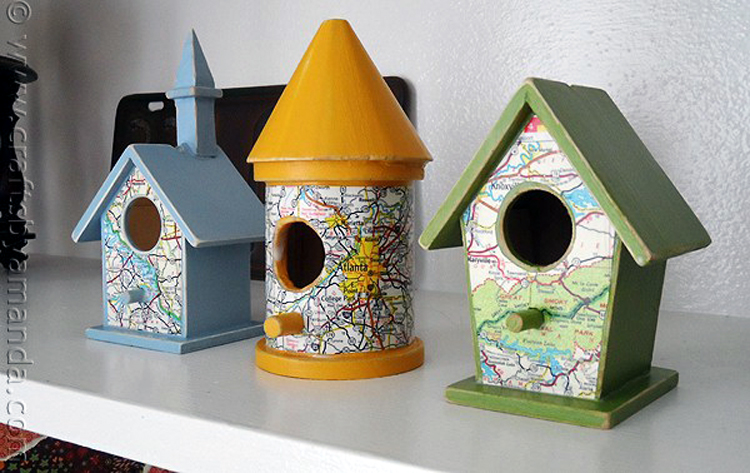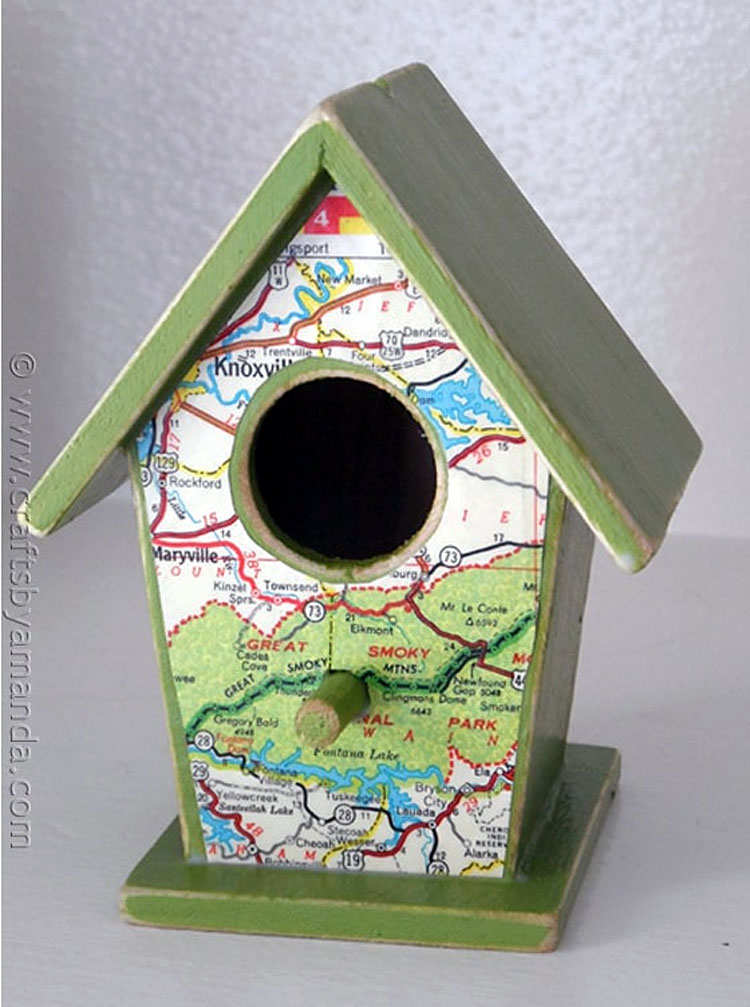 Do you have old maps not being used? If you don't you can always find some at flea markets, thrift shops and yard sales. There are so many things you can do with old maps. Here is an idea for a decorative birdhouse. Amanda took the original idea from Midwest Living Magazine to paint and then glue old maps to her wood birdhouses using Mod Podge.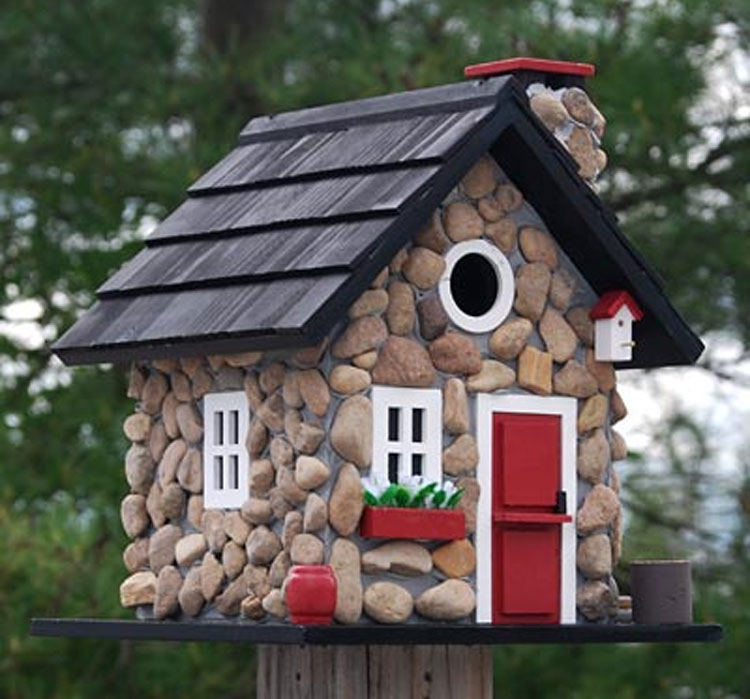 Create an enchanted feel in your bird garden with the Home Bazaar Windy Ridge Stone Bird House. Blending style with realistic details, this cottage will certainly bring a charming touch to your home or backyard in moments. The stone covered façade lends a rustic feel to the piece, furthered by the faux wood pile, bird house, and window box with fabric flowers.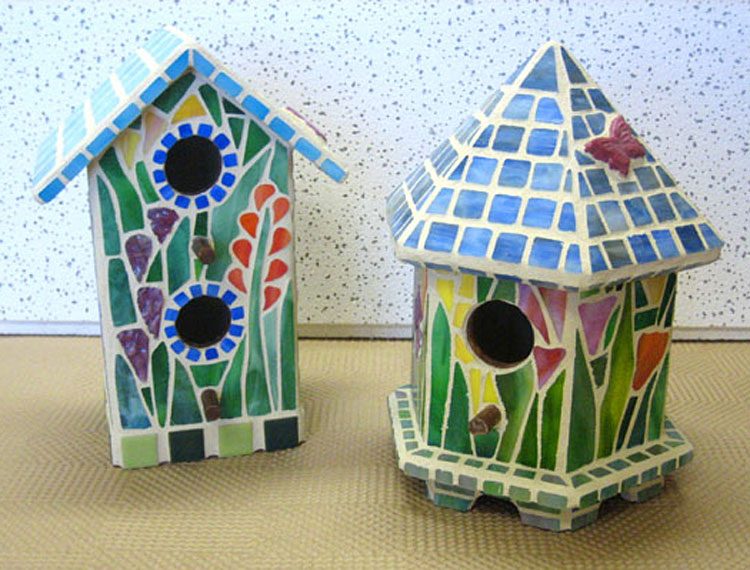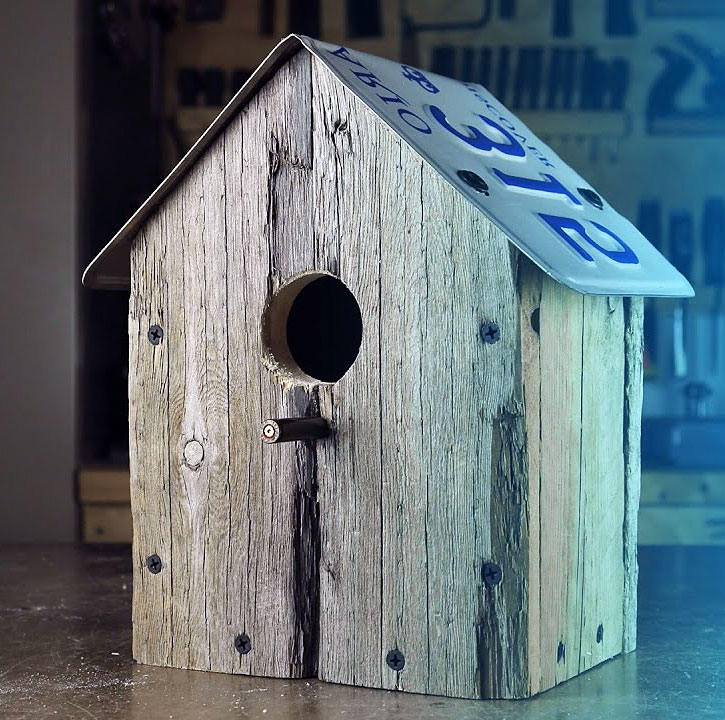 You can make a Rustic pallet wood birdhouse with a license plate for a roof for little or no money. Inspire to Make shows you how on his YouTube channel. It's a very easy DIY woodworking project for beginners that requires minimum amount of tools.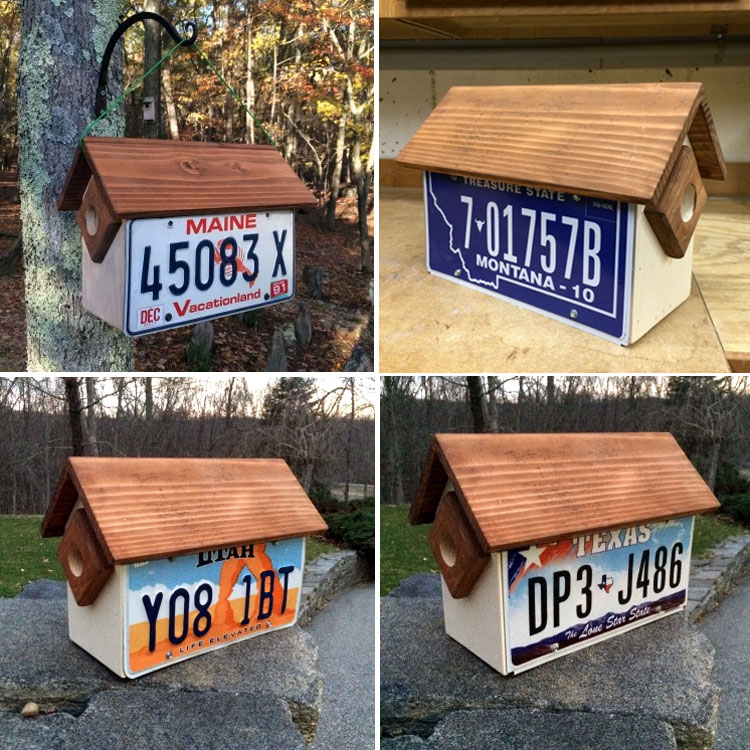 Add a bit of whimsy to your birdhouse by using an old license plate as the walls. Felt Magnet provides step-by-step instructions for this birdhouse condo.
This Stained Glass Birdhouse is easy to achieve. Purchase an unfinished wood birdhouse or build your own birdhouse, use painter's tape and create an exquisite stained glass design. Paint inside of the sections, remove the painter's tape, use a ruler and draw lines around each section with a thin paintbrush and black paint or a Sharpie marker.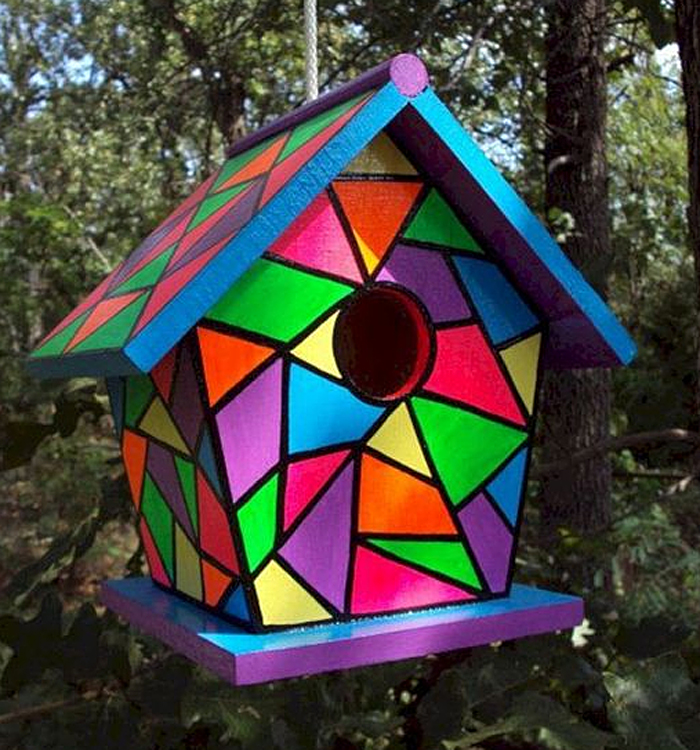 Let your creative juices run wild, grab your paints and paintbrushes and paint a garden scene on a birdhouse.