Bring your garden to life with glass garden art. Glass reflects in the sun and brings your garden alive with color. Create drama that carries over from one season to the next. Sun catchers, glass orbs, hanging glass wind chimes are just some of the ways you can enhance your garden with glass.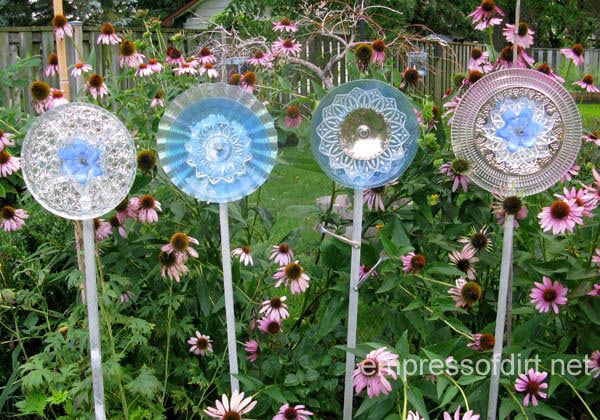 Glass Hummingbirds is waiting to decorate your window sill or hang in the window as a reminder of our fine feathered friends who come to our garden for a season and are gone with the chill in the air.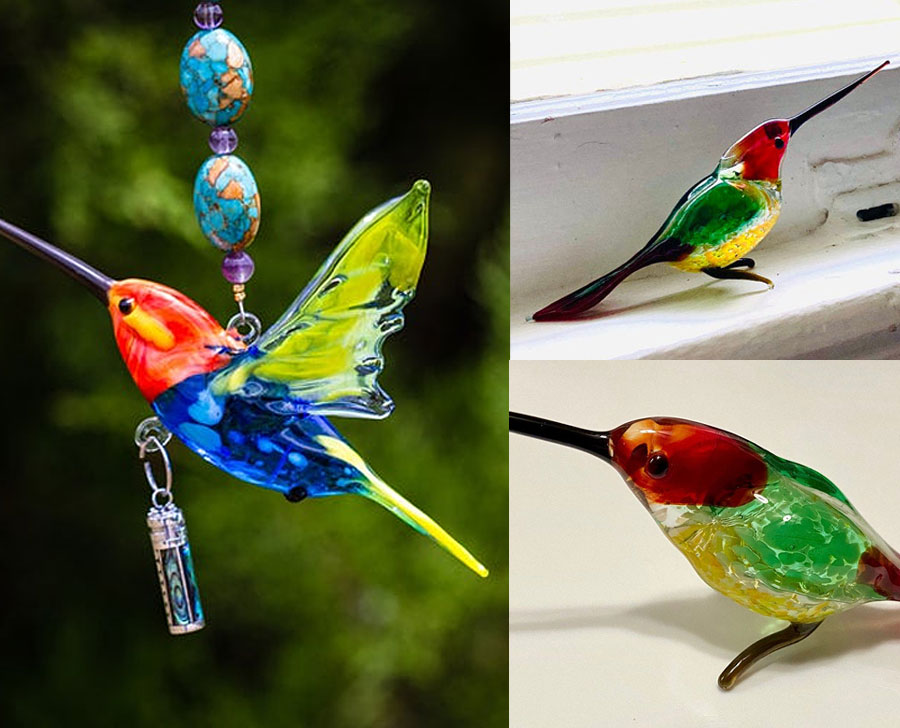 Glass Garden Art Balls, Orbs, or Globes – or sometimes called Gazing Balls – are making by adding colorful flat glass stones to a round sphere. A bowling ball can work for your base but since it is very heavy you may want something lighter like a child's play ball. If you want the glass to show through you could use a round Christmas ornament. You can often find them large enough to make a glass art ball.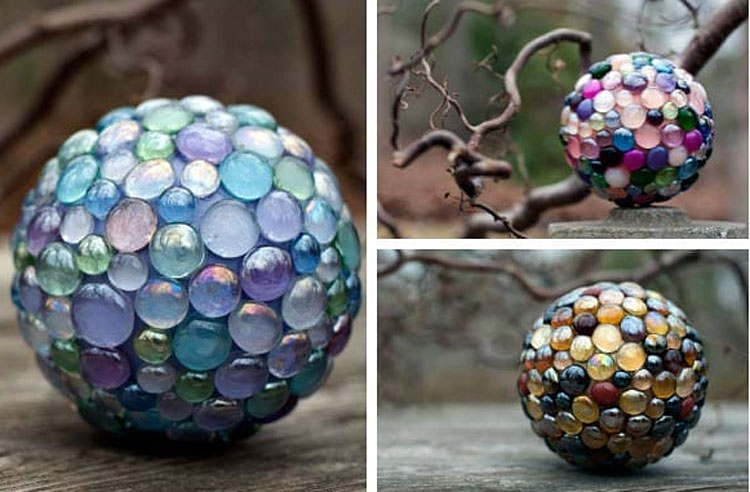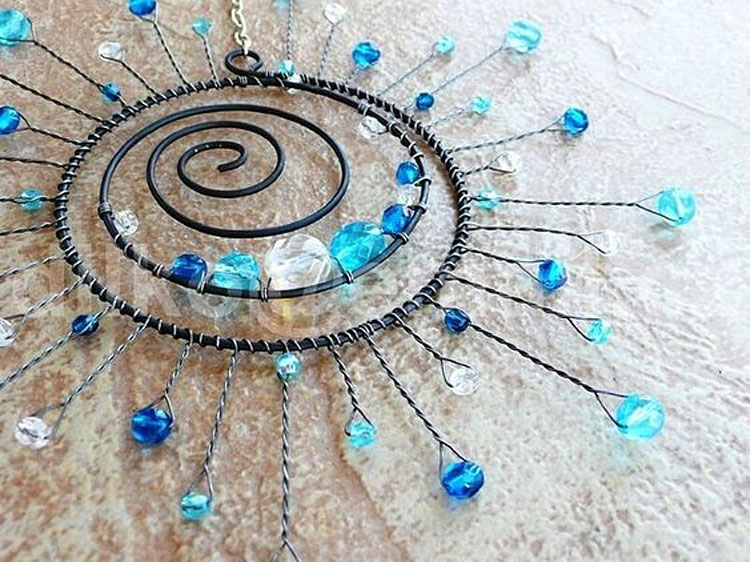 If you are looking for a touch of fantasy or whimsy in your garden add a sun-catcher. Maybe you want some plant bling these handmade glass garden wands are the perfect sun catcher that will beautify your garden. The bits of color will peak out from behind the leaves of your plants like little fairies.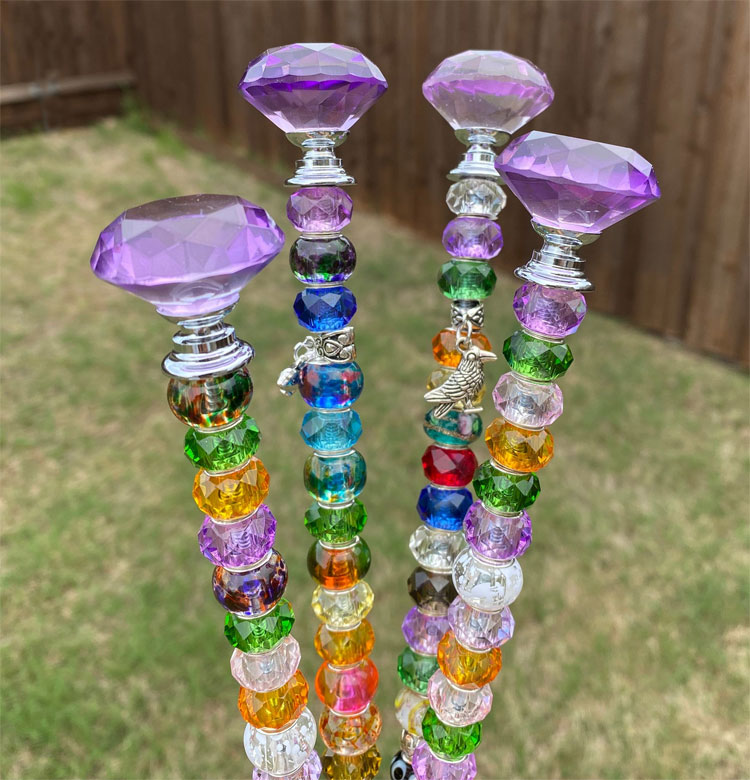 Glass bottles are useful as garden art. Recycle old bottles and add them to metal display stand and you have an instant garden art project that is simple for any DIYer.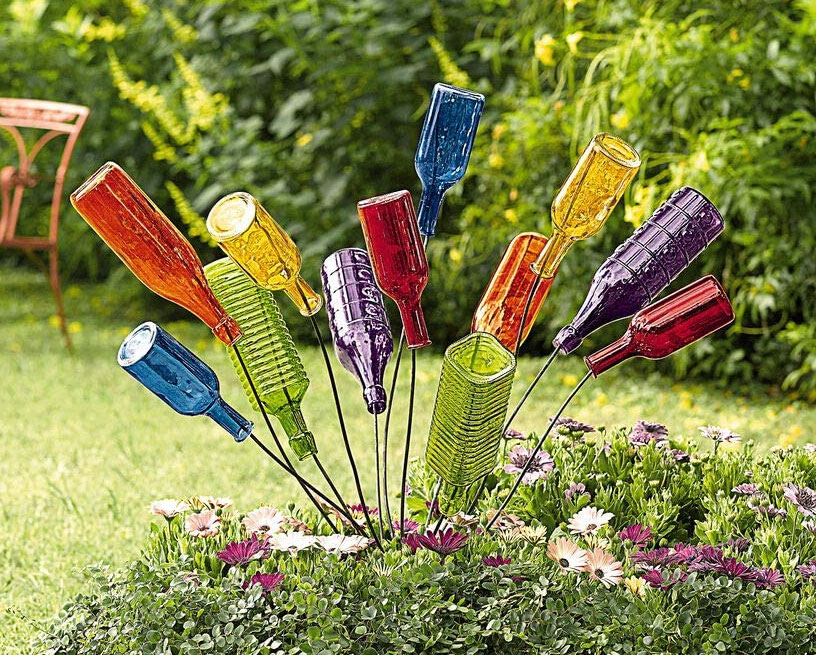 Glass Wind chimes move in the wind so the sun plays on the glass and catches you eye everywhere you look. Use element from nature like drift wood and shells to enhance your glass wind chime.