If you use acrylic paints for craft projects, kids craft, and other painting projects, you probably have a lot of those little 2 oz. bottles of paint. Our favorite to use is Apple Barrel paints and we have ALL of the colors, because let's face it, you never know what color you will need to have on hand.
We were looking for a good way to organize our paints to we could easily see the color and we came up with a nifty paint bottle organizer using wood and PVC piping. This is an inexpensive project to make. You can make it as large as you like just by adding more rows of PVC piping.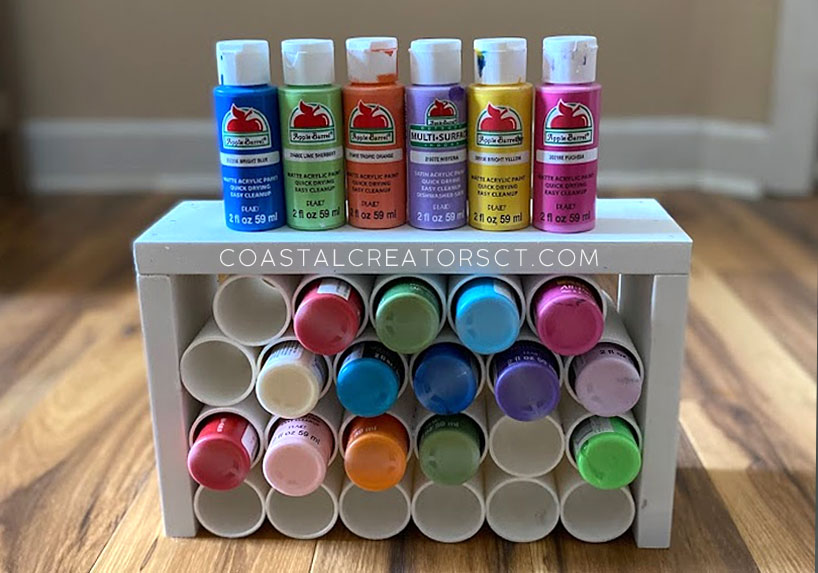 Supplies Needed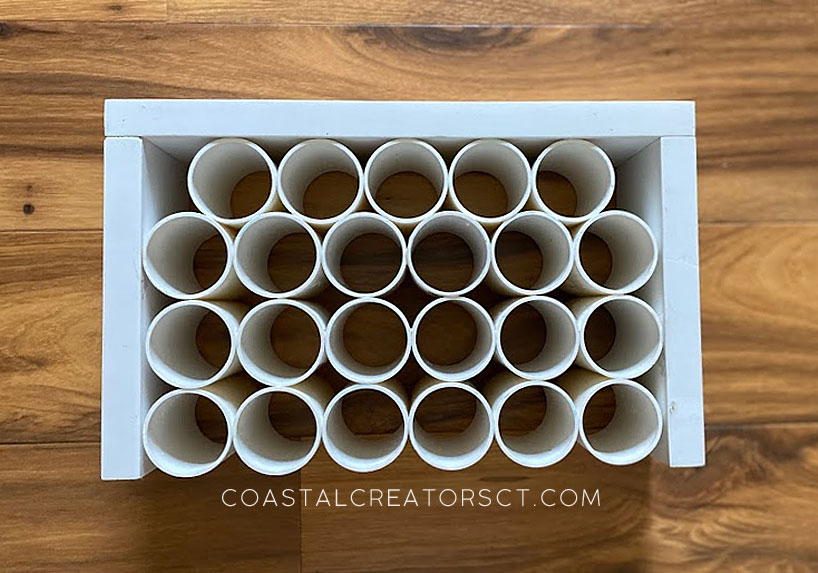 Step-by-Step Instructions
Cut twenty-three (23) 3-3/8″ long pieces from the PVC pipe.
Smooth edges of the PVC pipe sand paper or hand sander.
You may want to lightly sand the outer surface of the PVC to remove the wording. If you don't want to sand you can also paint over it.
Cut one piece of the 1″ x 4″ wood to 8-1/4″ long.
Cut 2 pieces of the 1″x 4″ wood to 4-1/2″ long.
Lightly sand the wood pieces.
Finish the wood as desired. We painted ours with white paint to match the PVC but you can paint it any color you like.
Nail the 8-1/4″ piece of wood to the two 4-1/2″ pieces of wood.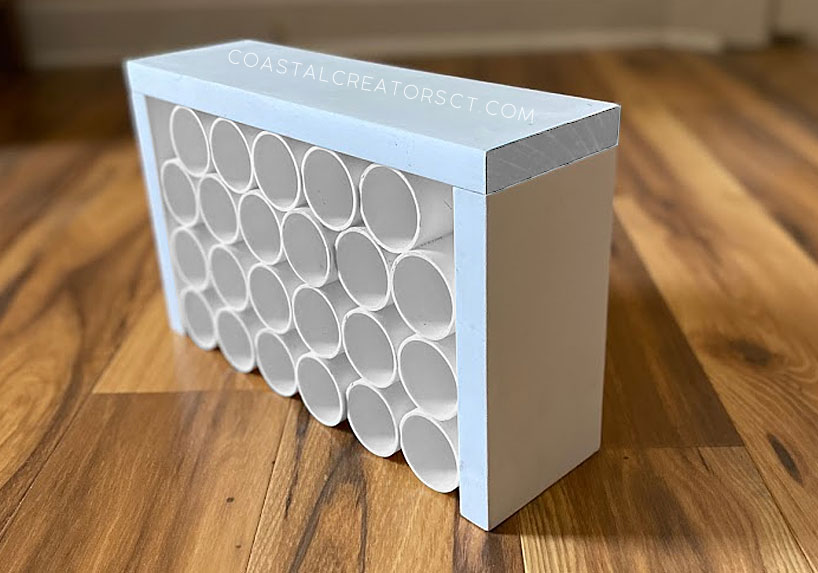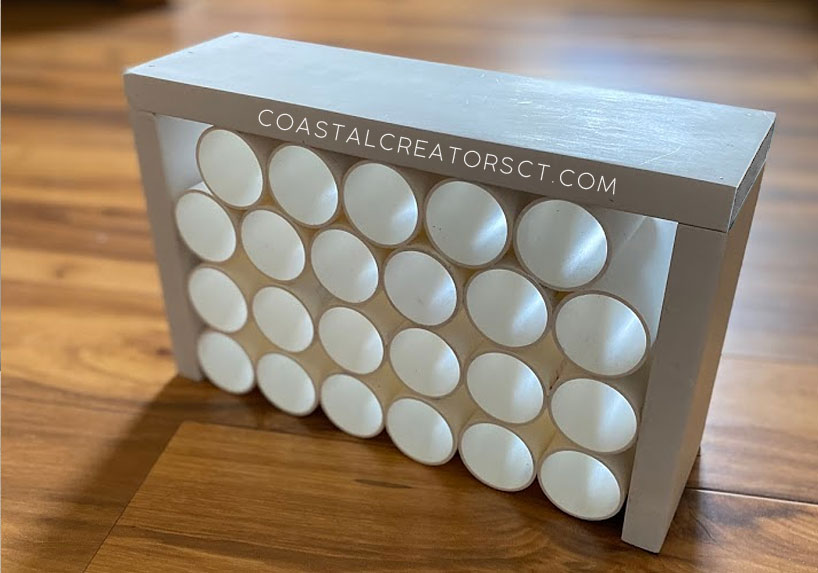 Glue six pieces of the PVC pipe together, making three rows of six pieces.
Glue the three rows of six pieces on top of each other.
Glue the remaining five pieces of PVC pipe in the valleys of the top row of six pieces of PVC.
Glue the wood frame to PVC pipe so that the frame sits on top of the row of five PVC pieces.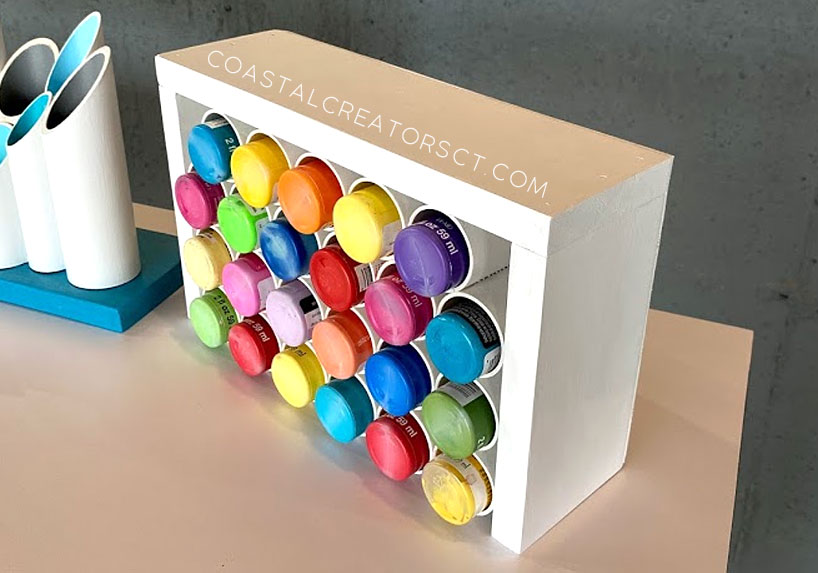 Optional: We didn't add a piece of wood as a base but you could easily do this by cutting another piece of wood, 8-1/2″ x 1″ x 4″ and nail it onto the bottom.
Conclusion
Our paint bottle desktop storage unit will definitely come in handy on your craft desk to keep all of your paints organized. It's a much better way to see all of the colors you have on hand when you are working on a paint project. By putting the paint bottles in the PVC tubes you can have the colored ends of the bottles hang out so you can see the colors. You could even organize them by color and make more than one of these paint bottle organizers. Stack them on top of each other to make a whole wall of organizers.