Mother's Day falls on the second Sunday each May. You will want to get started on those handmade gifts so you are ready for the special day. You don't have to spend a lot to make something special for Mom on Mother's Day. A gift from the heart says I love you just as much as something you buy online or at the store.
Grab your craft supplies and let's get to work on some simple, easy and affordable gifts for Mom.
Mason Jar Picture Frame Vase
The Mason Jar Picture Frame Vase from Home Stories is super affordable. You may even have most of the supplies you need lying around the house. You will need paint, a large mason jar, paint brush, painters tape, and a few other supplies to create this masterpiece. Add some fresh flowers and you have a great Mother's Day gift.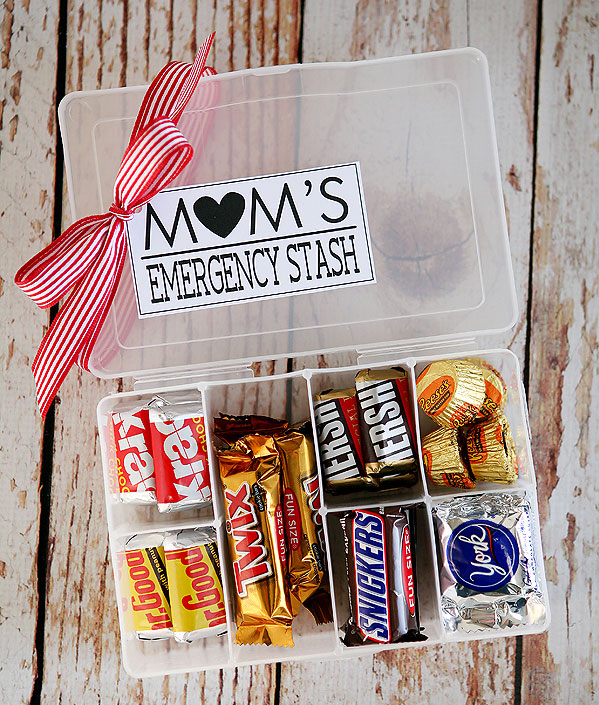 Mom's Emergency Candy Stash
I just love this idea. Plastic storage boxes are so cheap. You can find them at the Dollar Store – Dollar Tree is our favorite. Fill the box with some miniature candies, add a tag and bow and you have a wonderful gift for mom.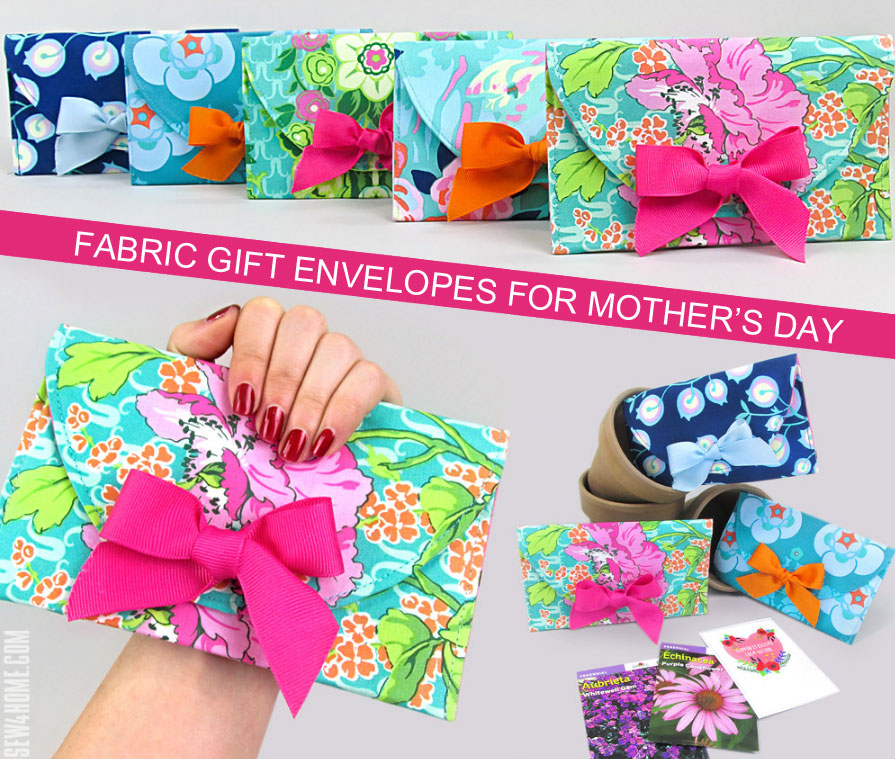 Fabric Gift Envelopes
These clever, and very pretty fabric envelopes will definitely impress Mom. You will need to grab your sewing machine and then head on over to Sew4Home to find the pattern. You can fill your envelope with candies, a gift card, jewelry or even seeds to mom can start her garden.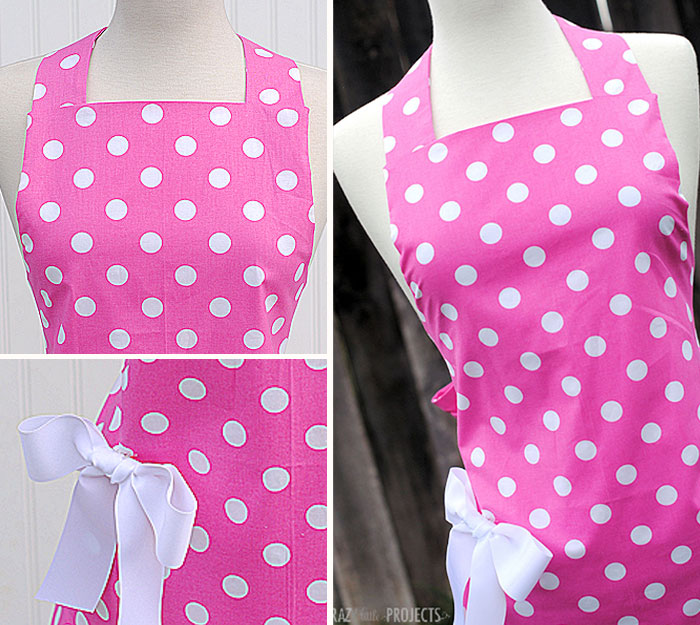 Polka Dotted Apron with Ruffles
Here's another quick sewing project for you, a polka dotted apron with ruffles, made just for Mom. Crazy Little Projects will show you just how to make this and it won't take too long.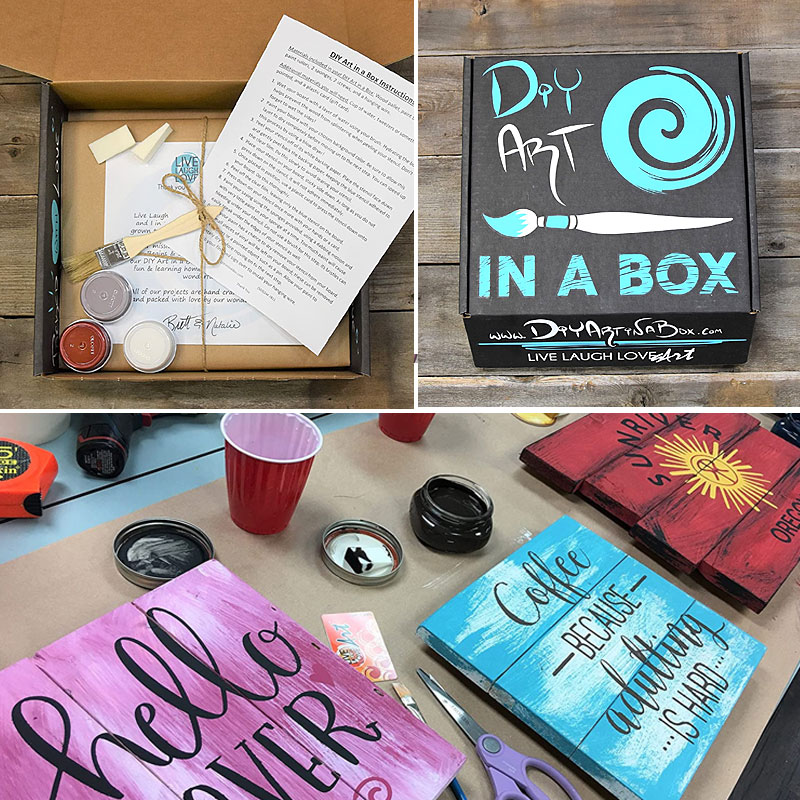 DIY Wood Sign Paint Kit
If you aren't crafty, how about buying Mom a DIY wood sign painting kit. Wood sign making parties are so much fun and if mom isn't able to get out to have some fun with her friends, why not bring the fun to her. A DIY Art in a Box Wood Sign Paint Kit includes the wood, stencil, paint, brushes and instructions too!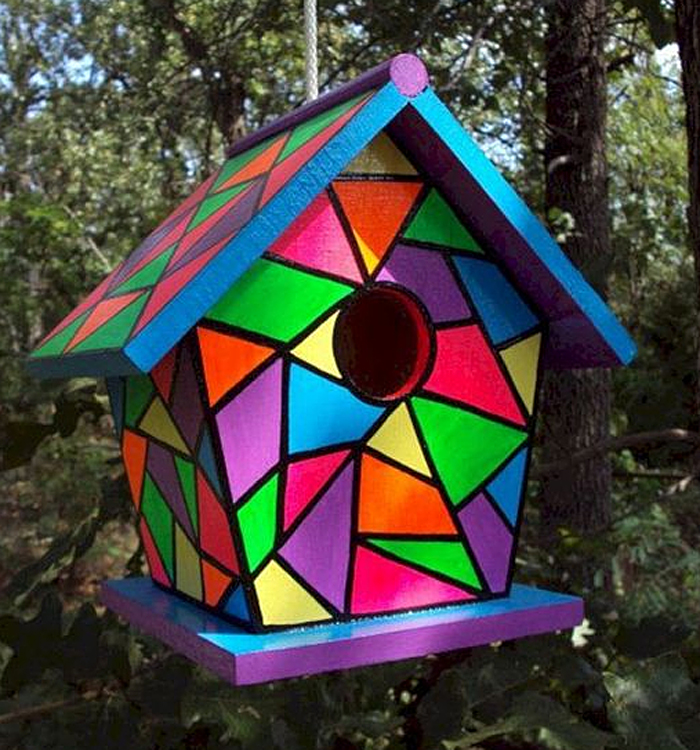 Stained Glass Birdhouse
Purchase an unfinished wood birdhouse or build your own birdhouse, use painter's tape and create an exquisite stained glass design. Paint inside of the sections, remove the painter's tape, use a ruler and draw lines around each section with a Sharpie marker.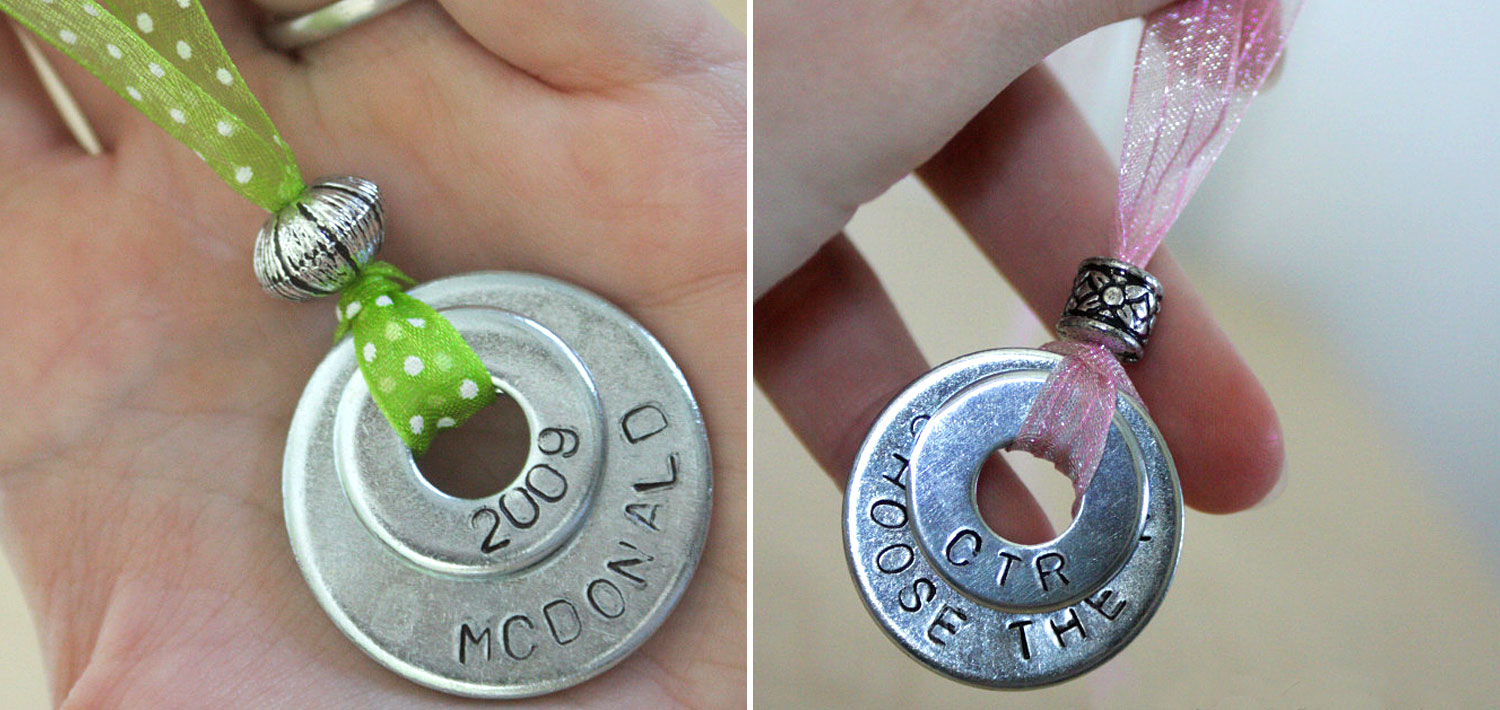 A DIY Mother's Necklace
Make a Mother's Necklace using inexpensive washers and a metal stamp kit and then add a decorative bead and hang it on a ribbon. Stamp the words "Mom", "Love", or even a child's name.