Pallet wood is good solid wood to use for making all kinds of things like furniture, signs, plant holders and lots more. Pallet wood is free and most local business will have them if you stop by and ask they may give them to you. You can also find Free pallets by using Craigslist or Facebook Marketplace because business are always trying to get rid of their unwanted pallets.
There are many cool pallet projects, what will you make first?
If you are looking for inspiration for just what you can make out of pallet wood, we have a great collection for you.
Follow Coastal Creators on Pinterest for even more inspiration!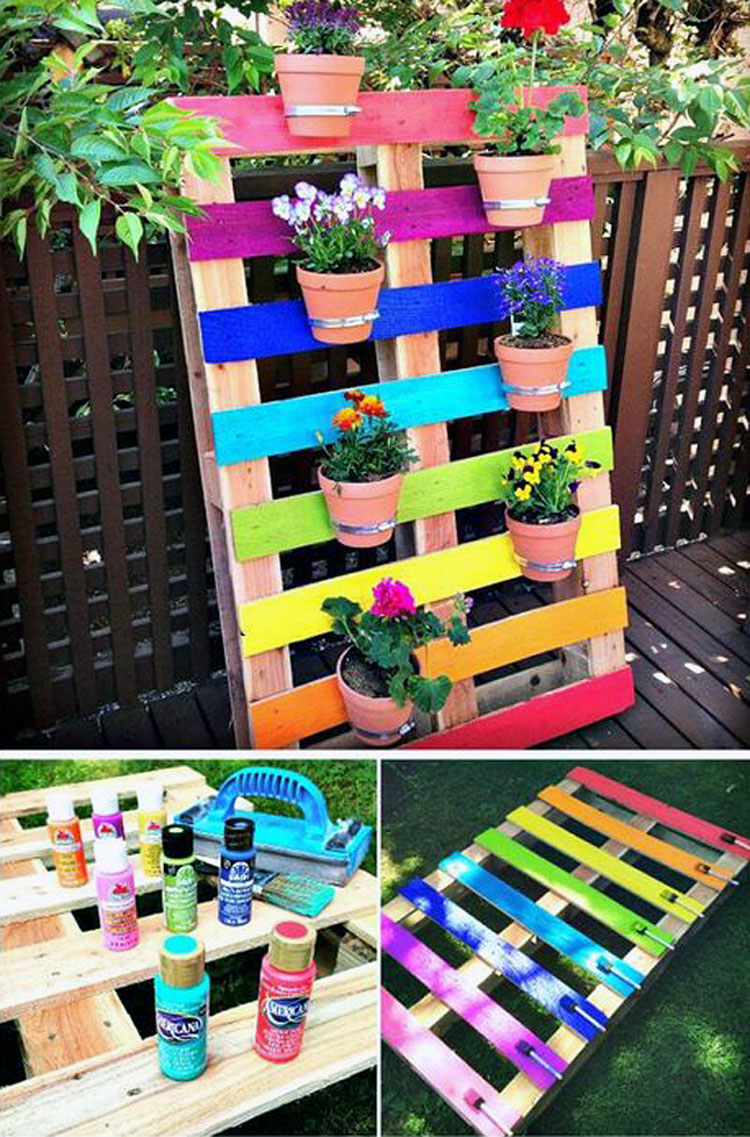 These pallet projects use a complete pallet without having to take it apart. Just clean it up, stain or paint it and it is ready to go. For the Garden tools display, just add hooks that you can find at your local hardware or garden center. For the plant holder, attach stainless steel hose clamps to the pallet to hold the pots. You could just use pots that have hangers already attached added to make it easier.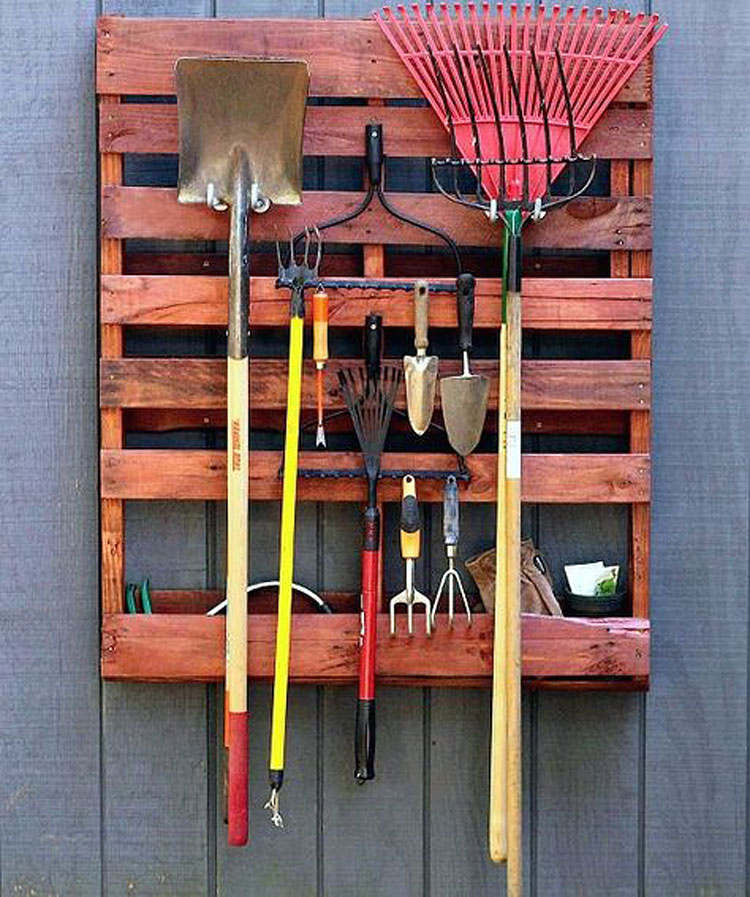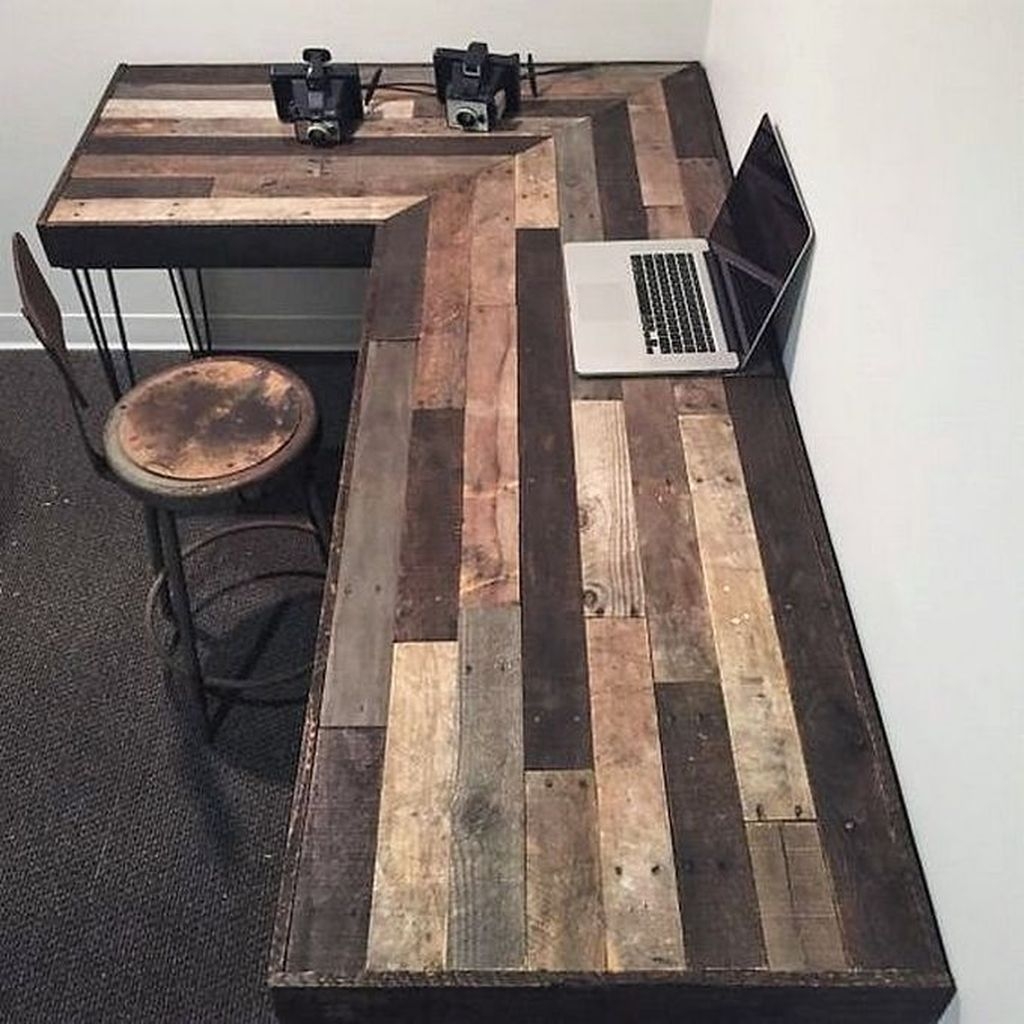 Wouldn't it be cool to have a desk made out of pallet wood? Or maybe a side table? The different shades of wood that has been left out in the elements gives this desk and side table a rustic and weathered look.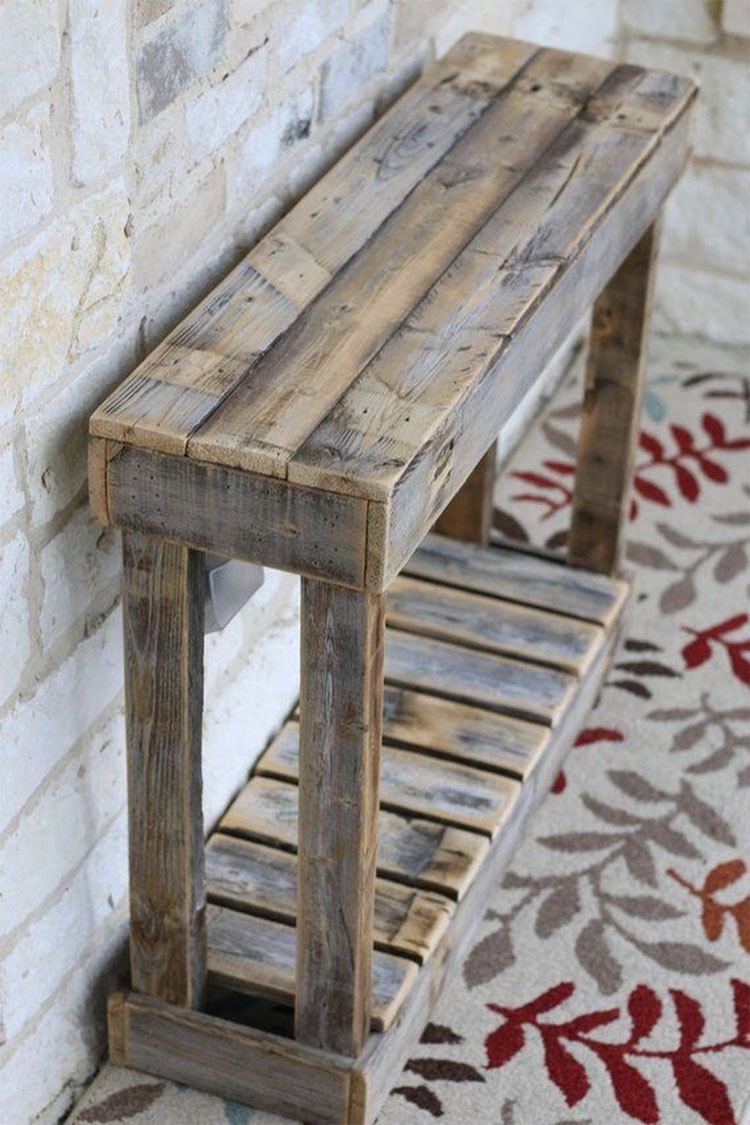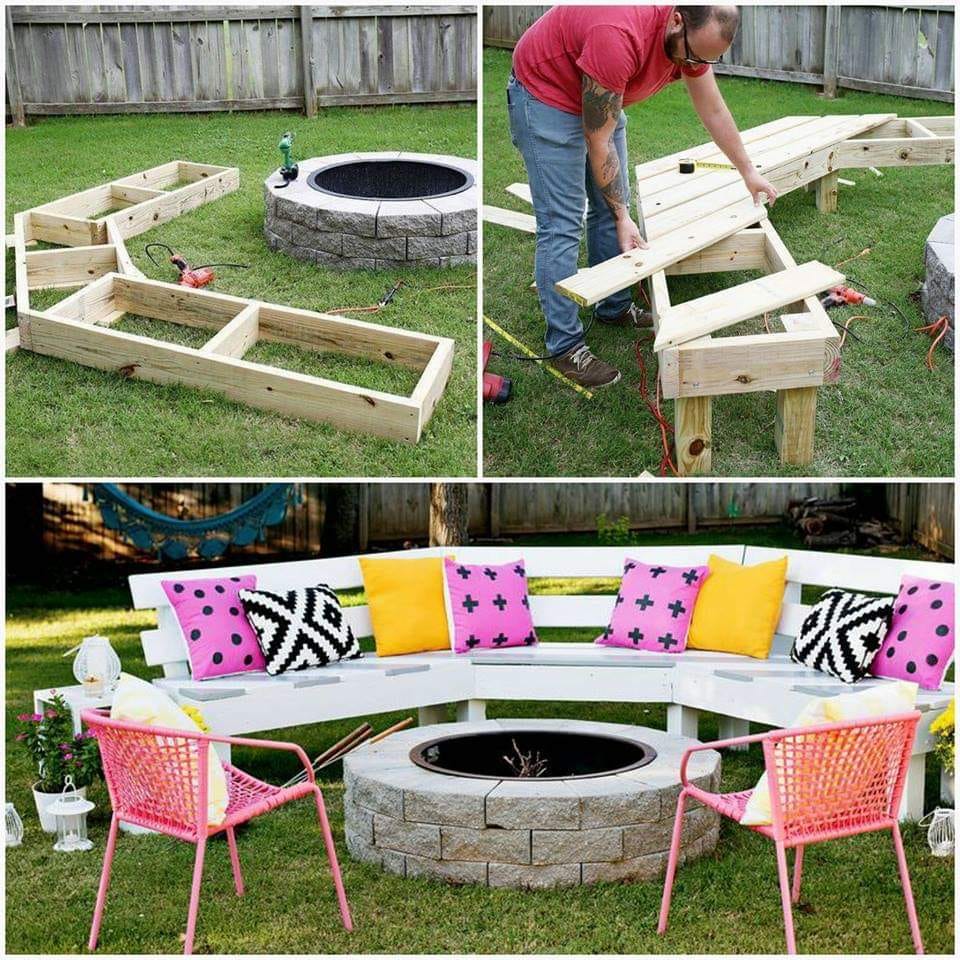 A Dog Bed made out of wood makes the coolest dog bed ever and you can make it yourself. It will last a long time and be sturdier than a dog bed you can buy at the pet shop. When making something out of pallet wood for pets or even children, you have to be careful because the wood has often been cured with chemicals. Ruggy DIY came up with a neat doggie bed that is inexpensive and uses furring strips instead of pallet wood. While this article is about pallet furniture and projects, we still thought this was neat enough to include and since it's affordable to make, that is just fine with us.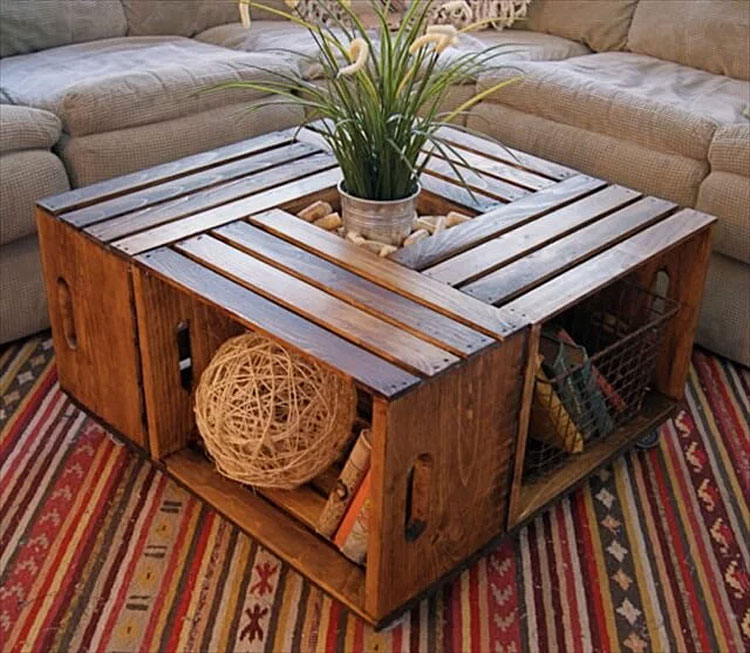 Here is another wood project we just had to include. This very cool, very easy, and very affordable coffee table makes use of wood crates. It is so easy to attach them with some wood glue and a few nails, stain and you have an amazing coffee table. If you want to roll it around add rollers on the bottom. You can buy unfinished wood crates online or at many local craft stores.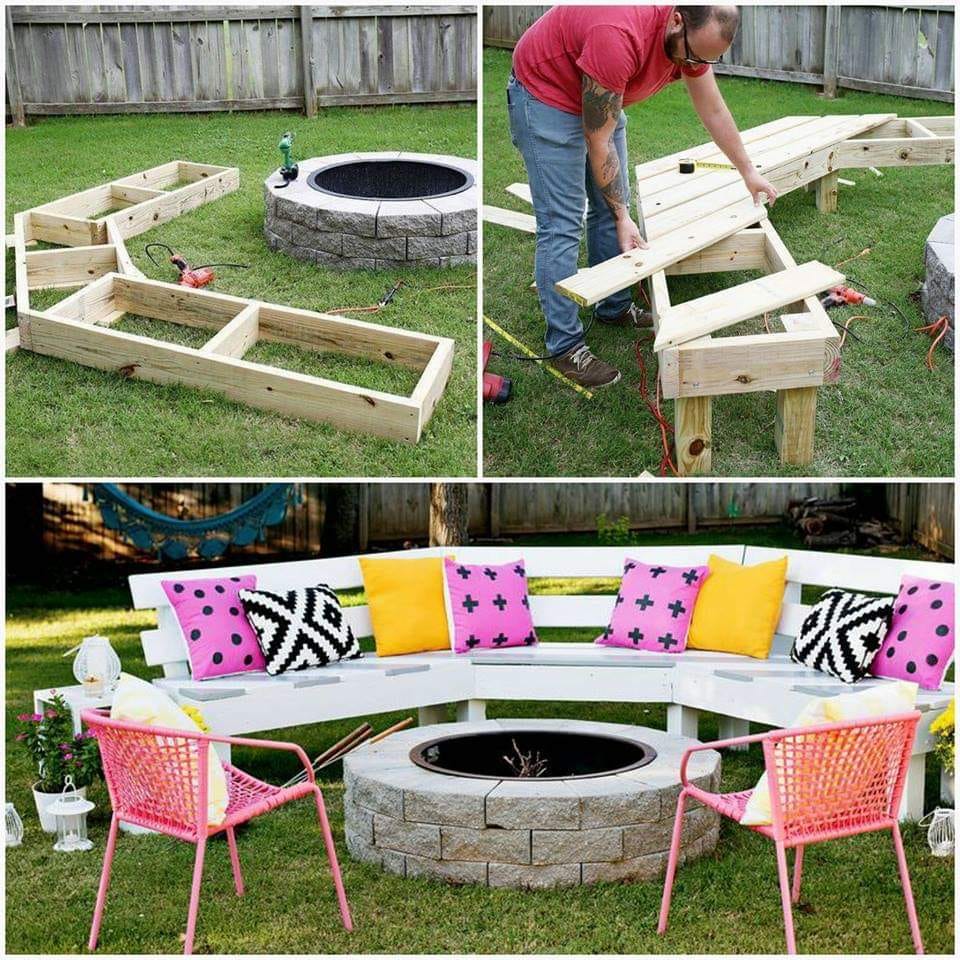 This outdoor bench costs less than $200 to make instead of thousands. It looks so cozy and when you light the fire everyone will come running. This is a must for your backyard for the Summer and Fall months.
Keep scrolling for more inspiration and browse our other craft articles.