Whether you are feeding birds to help them through the long, cold winter months or feed birds during warm weather, having a functional bird feeder will attract a lot of variety of birds to your yard. Birds are enjoyable to watch. You can attract different birds by using a variety of seeds. You will attract titmouse, finches, sparrows, and chickadees with tiny seeds like nyjer, thistle, millet, cracked corn, flax and safflower. Cardinals, blue jays, doves, thrashers, and cowbirds like black oil sunflower and larger seed mixes.
DIY Clay Pot Lighthouse Bird Feeders
Here is an idea for a cute coastal bird feeder and garden decor all in one. These lighthouse bird feeders are made using clay pots that have been glued together and then painted. Get your creative juices flowing and grab your paints because it's time for another coastal craft project.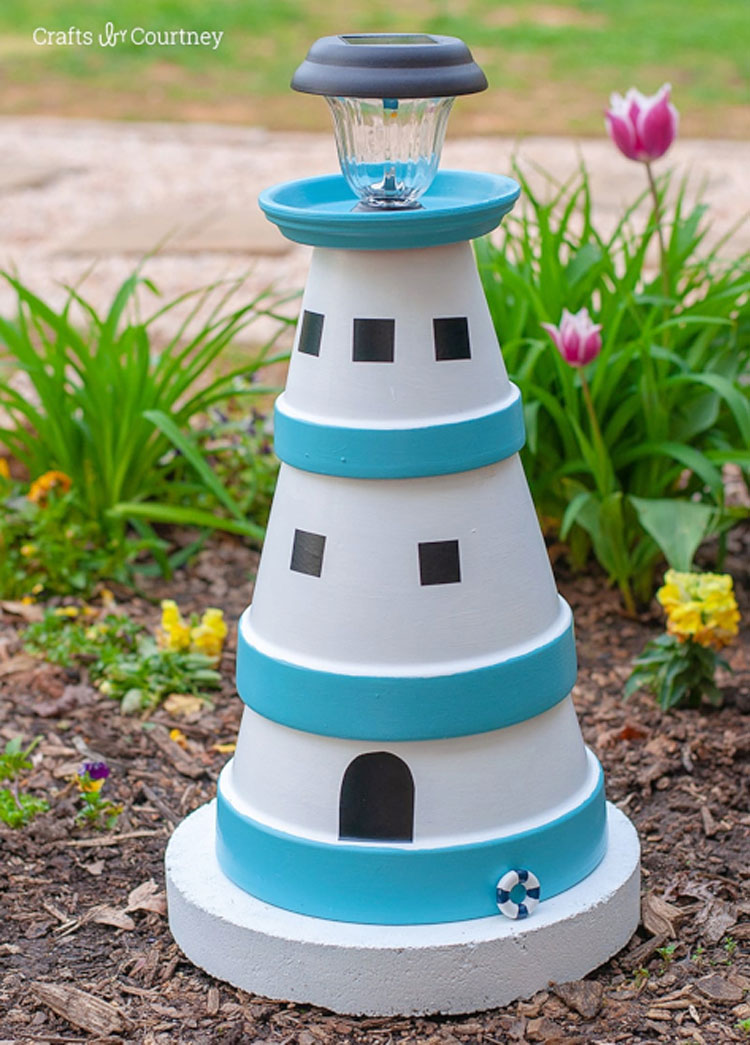 A lighthouse bird feeder made from Terra Cotta clay pots is very easy to assemble. You can feature a lantern on top to cast a warm glow. Place it in the garden as a decoration or add the clay pot saucer on the top or bottom and fill the edges with bird seed to feed our hungry feathered friends.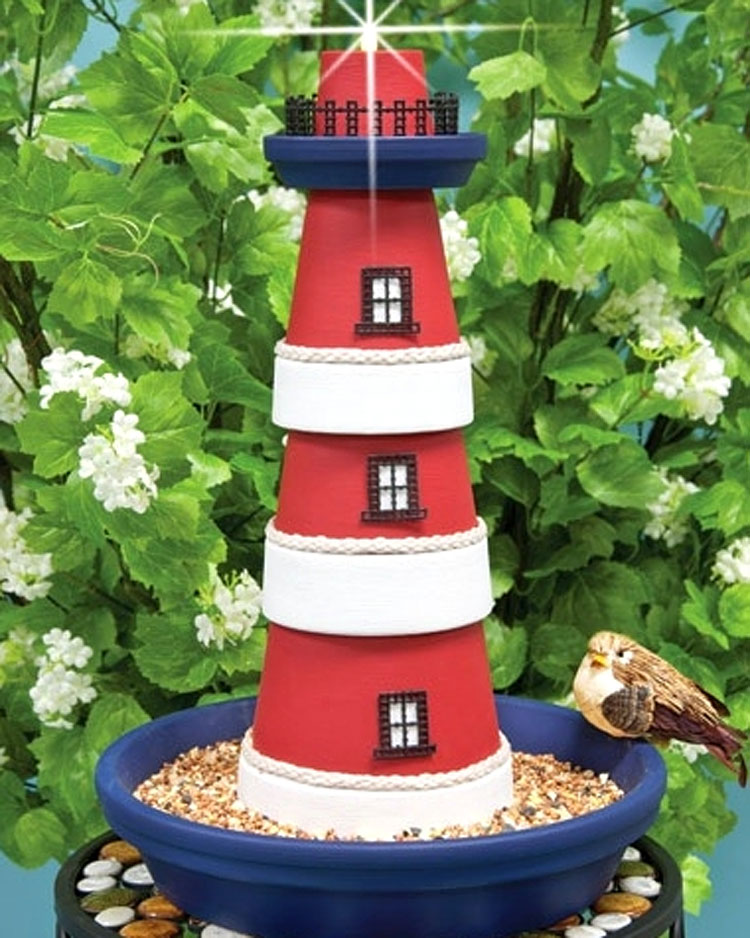 Let these examples show you how you can take clay pots to make a lighthouse bird feeder. Add a solar light to the top. The pot's saucer is placed on top as the bird feeder. Now you have a coastal bird feeder that is also coastal garden decor.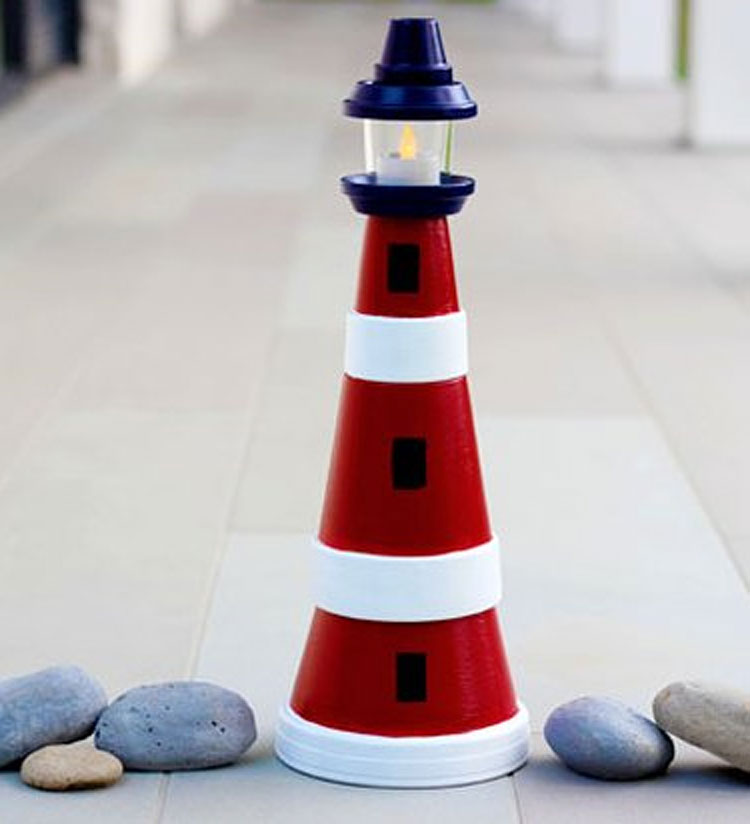 Not all of these Terra Cotta Pot lighthouses feature a bird feeder but you can easily change that by adding the pot saucer to the top or the bottom.