You've decorated your Beach-themed Christmas tree and it's crunch-time for getting your holidays gifts made, purchased, and wrapped up in time for gift giving. With just a short time left, here are some quick and easy DIY beach-theme gifts you can make in under an hour.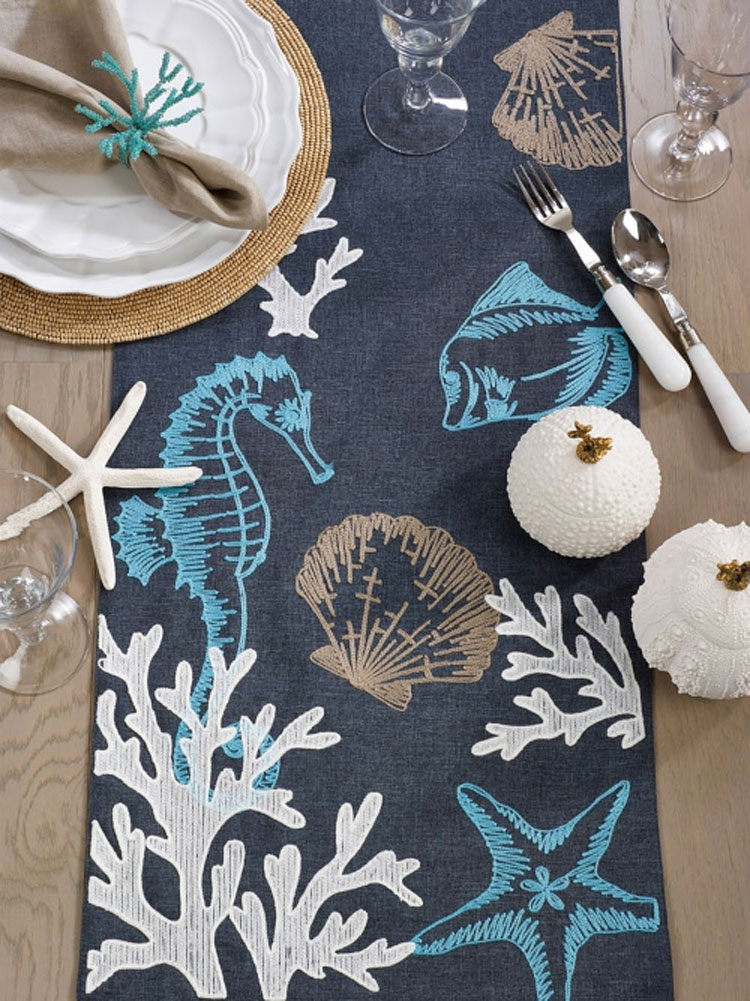 If you know how to sew, whip up a beach-themed table runner. All you need is a piece of beach-inspired fabric, some thread and a sewing machine. Cut the piece of fabric 71″ long x 16-1/2″ wide. Turn the raw edges under 1/4″ and iron. Turn again 1/4″ and sew all around. Your finished table runner should be 70″ long x 16″ wide.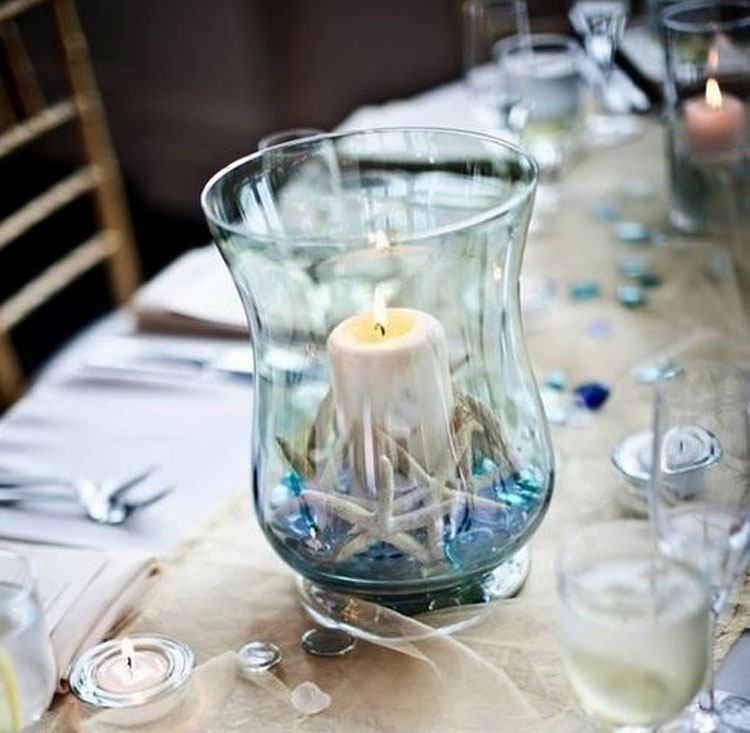 This last minute DIY Beach-themed gift is easy and doesn't require sewing, gluing or any crafty talent. Get a large glass hurricane vase, fill it with glass stones, some star fish, and a wide pillar candles and you have the perfect gift. You could even use a battery-operated pillar candle instead of the traditional wax candle.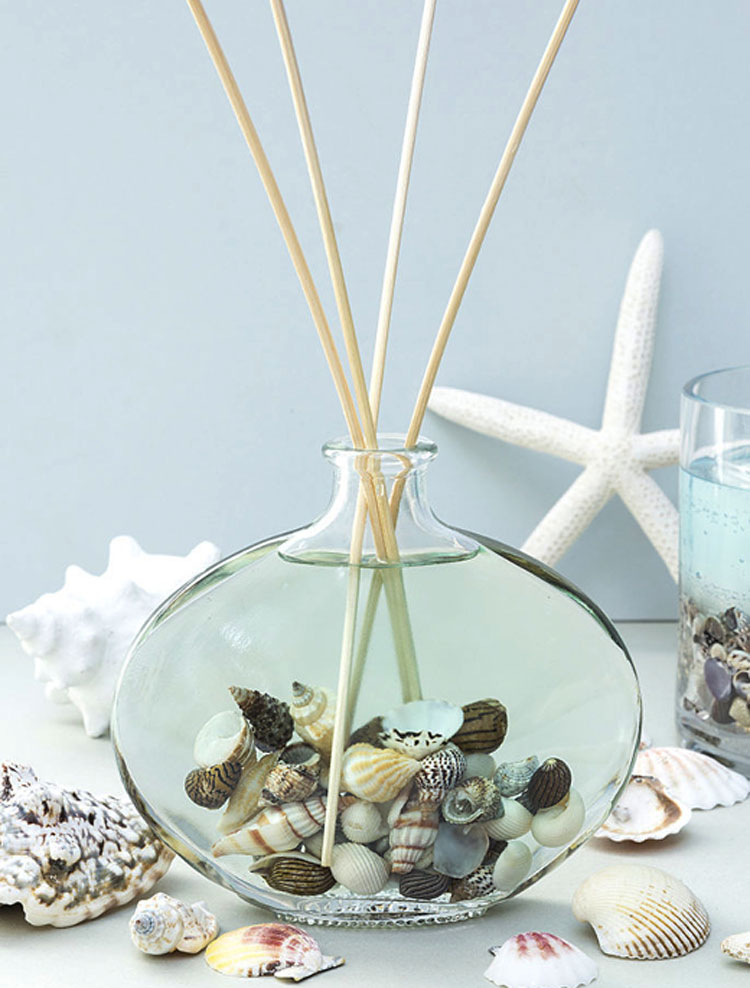 Reed diffusers make great gifts and to kick it up a notch and make it a DIY beach-themed gift, add some small shells  to the base of the glass bottle. If you purchased a diffuser, just open the box, add the shells, pack the bottle with some tissue so the shells don't come out and then put everything back in the box for wrapping.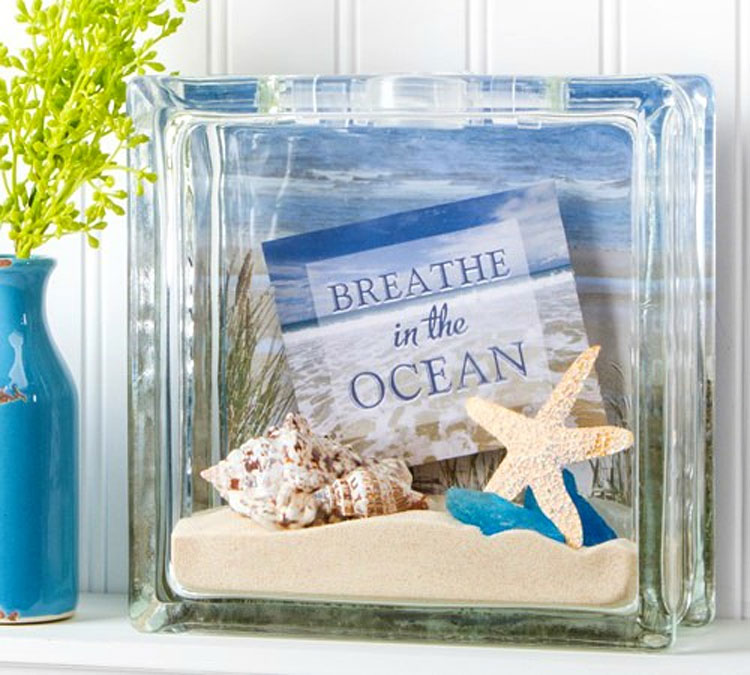 Here is another DIY Beach-themed gift you can make that doesn't require special tools or talent. Grab one of these Glass blocks from Michaels or Amazon, fill it with sand, shells and a glue a beachy photograph, postcard, or event picture from a magazine to the inside. You could even add a string of fairy lights for some added sparkle. This is a great gift for the beach lover in your life! You could actually this as a DIY craft kit for our crafty friends. You buy the supplies and let them put it all together!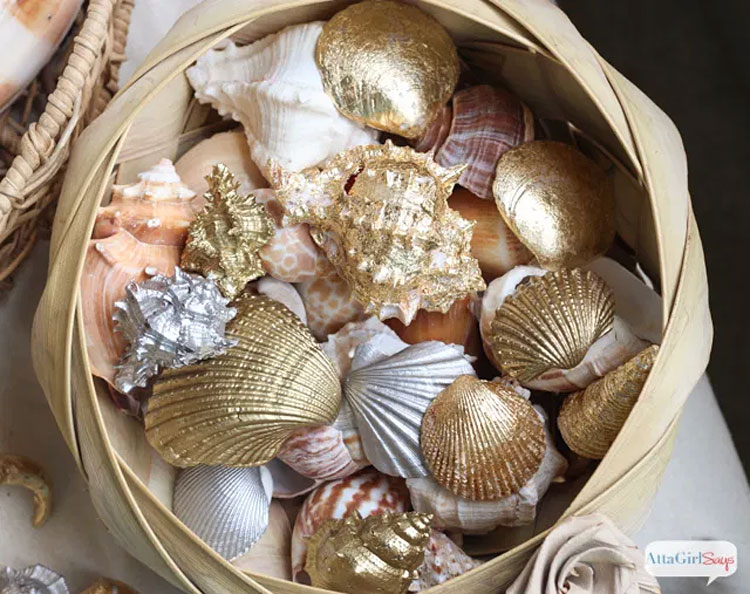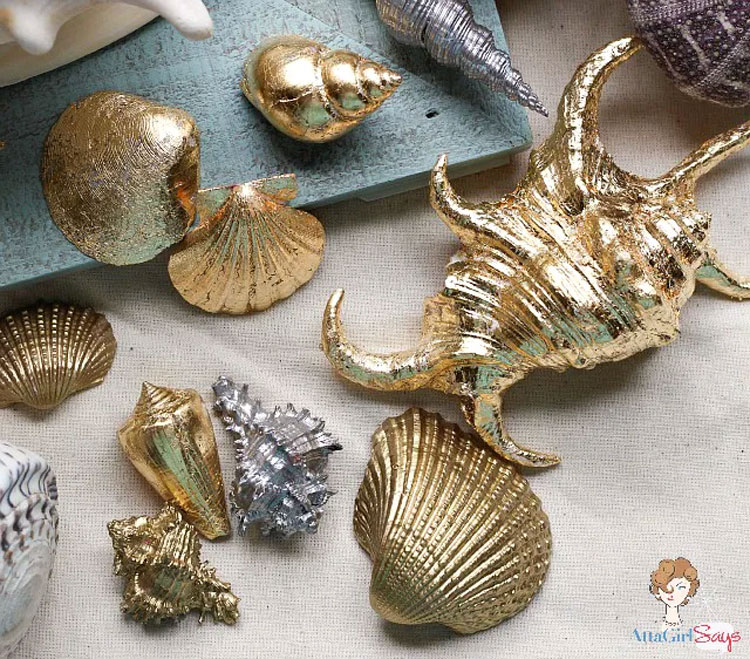 Our last DIY beach-themed gift idea is gilded shells. Turn ordinary shells into something extraordinary with gold or silver gilding. Add the gilding is similar to painting because it is a liquid. All you need is the gilding, a paint brush and some shells. If you need some guidance for adding the gilding, Amy from AttaGirlSays.com can show you how to do it.
Now that we've given you some great last minute DIY beach-theme gifts to make, get cracking because it's almost time for gift giving.